| | | |
| --- | --- | --- |
| | | 11, 2012 |
| | Happy birthday, Charles | |
| | Monday, June | |

Today we celebrate our Little Man coming to live with us. He was 2 months in a tiny cage when we met him... but has since claimed our entire house as his own (mostly). Three years have flown by and he'll be graduating college before you know it!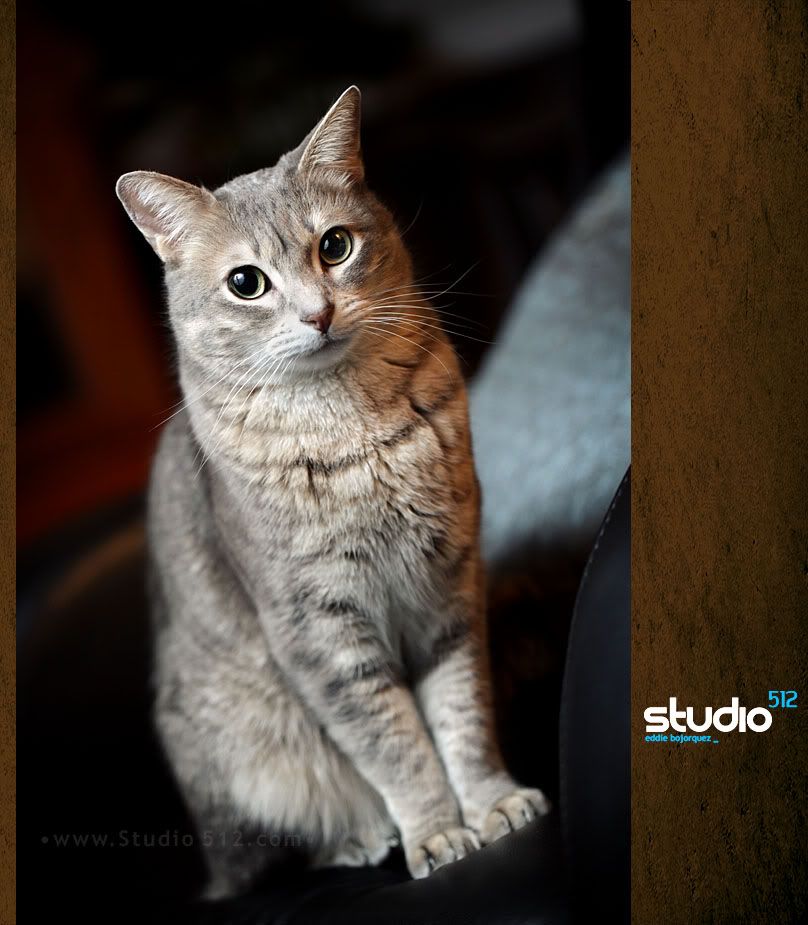 We love you, Charlie.
Hey... stop scratching the stairs!

(A huge thanks to The Escondido Humane Society for taking good care of our bundle of joy until we brought him home.)
| | | |
| --- | --- | --- |
| | | 07, 2012 |
| | A Walk in the Clouds.... Spring has sprung! | |
| | Saturday, April | |



So we took a walk the other day, and noticed that spring is in the air. Being as inspired by nature and the outdoors as we are, we thought we'd share our photo diary with you, so you can be inspired, too!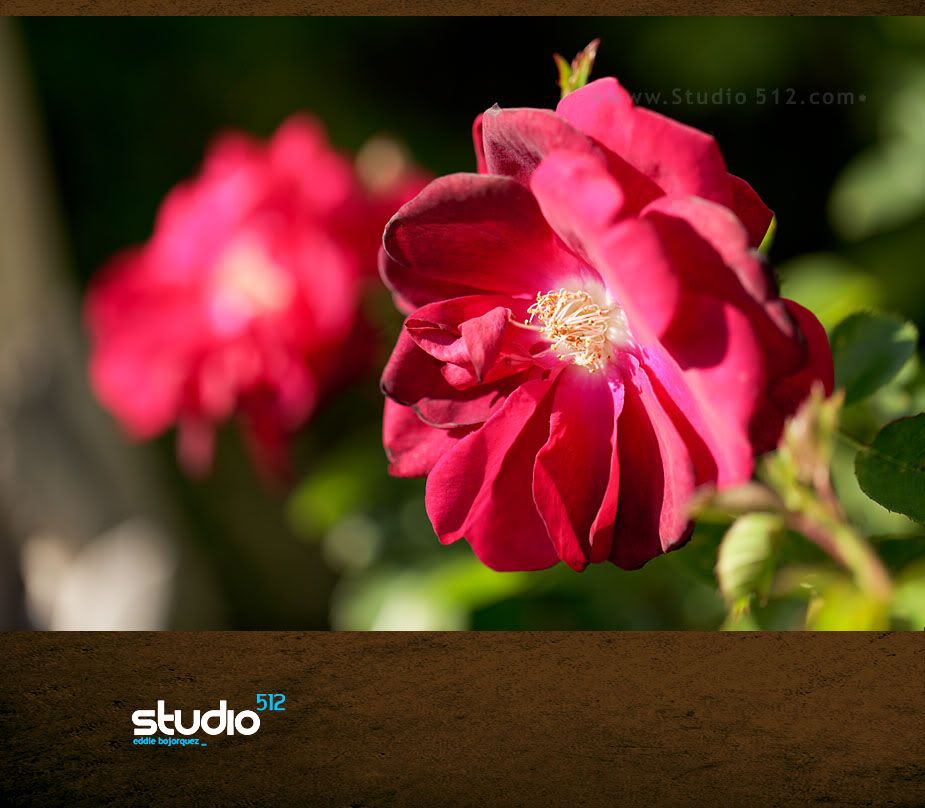 The best thing about this time of year is that the world wakes up again...and the roses come back! I honestly thought I (Kellye-- the one with the "black thumb!") had killed these roses, seeing as how I cut the heck outta them last winter. But here is our little blooming rosebush, which faithfully returned to yield rich red blossoms.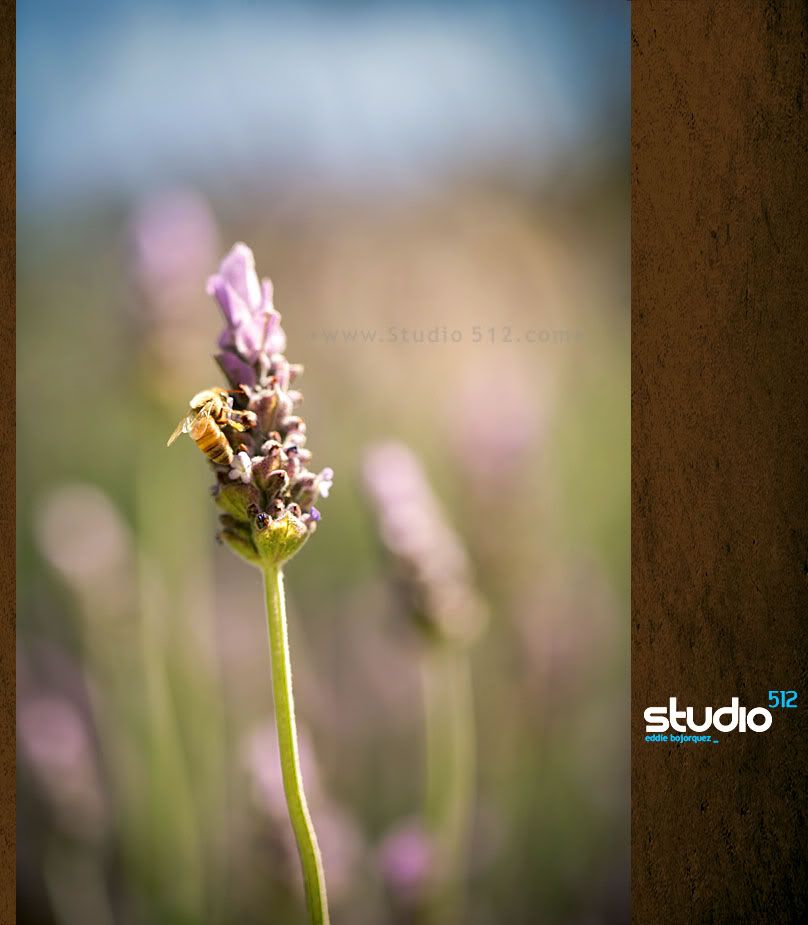 The bees love our lavender out front. Lavender is rad, because it grows all over the place here, and stinks pretty! I can only imagine the delicious honey that's being made back in the hive.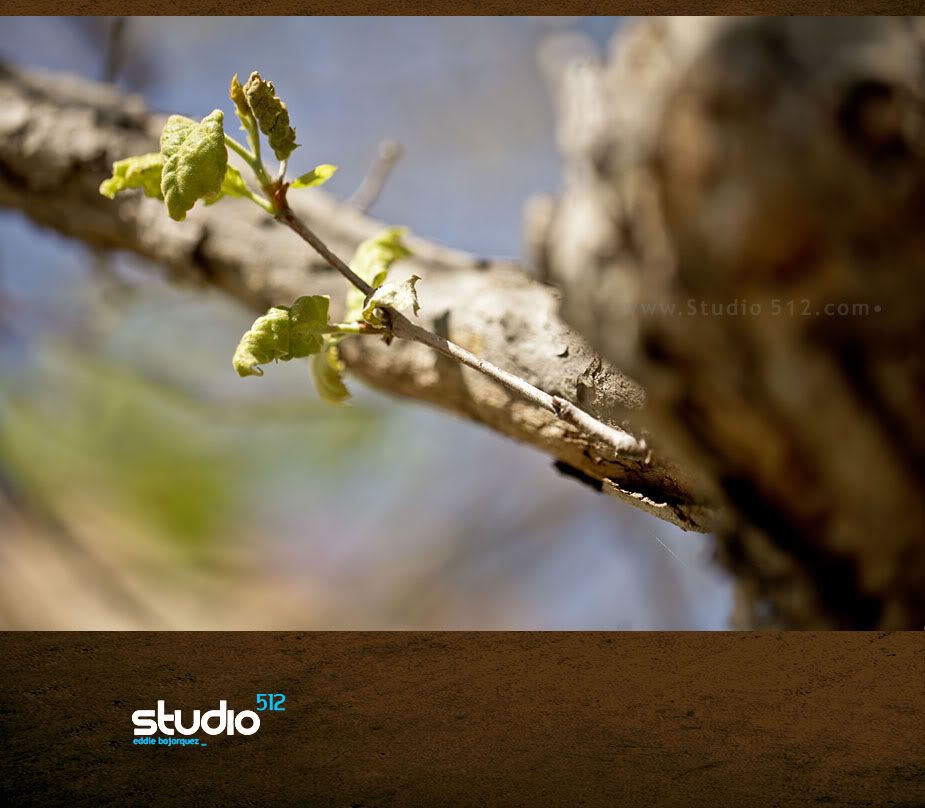 At every turn, we find renewal. New growth on one of our favorite trees is young, fresh, and reassuringly green.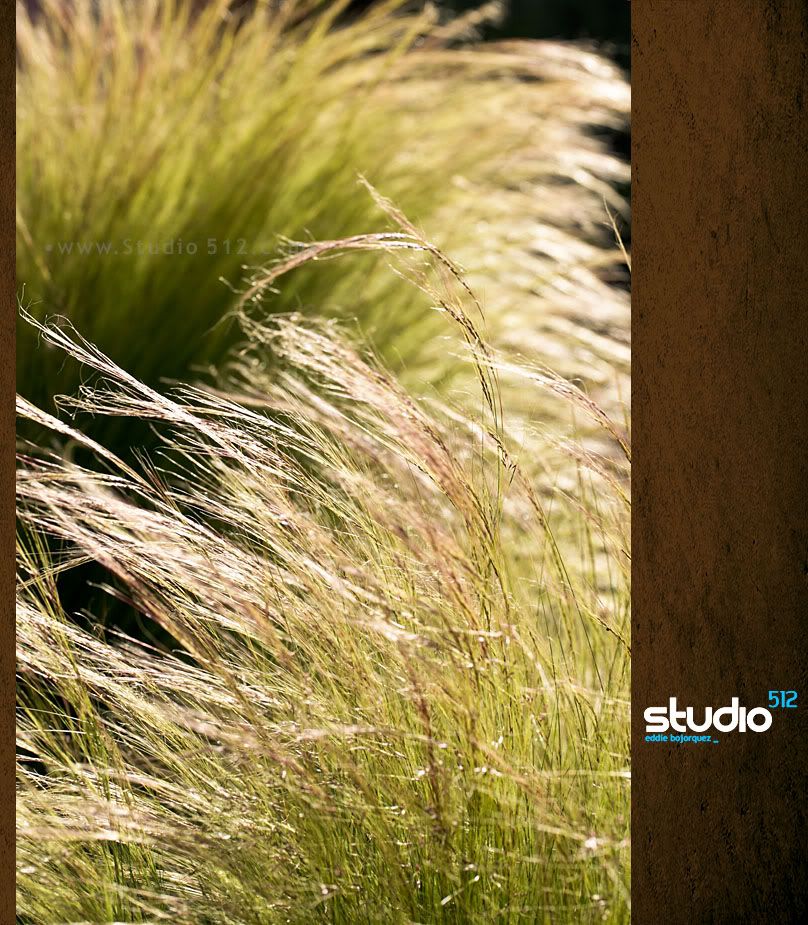 Fluffy, floaty natural grasses create a lush organic landscape. Their musical movement provides effortless grace. We always like to find a field of these on an engagement shoot. Whimsical!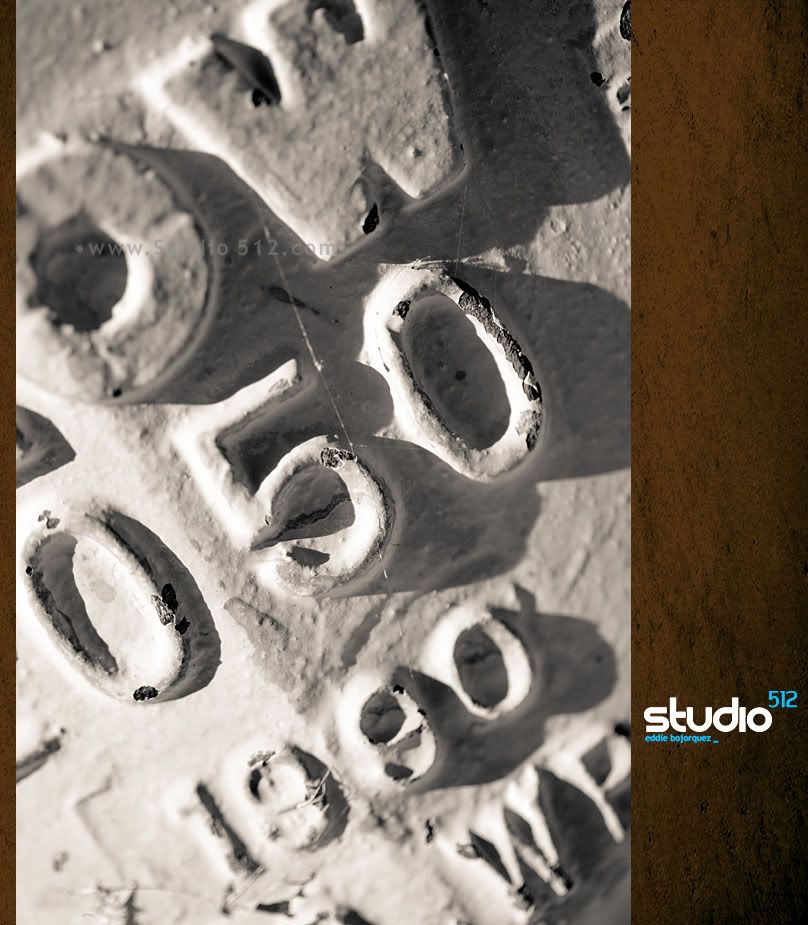 Even man-made features provide vintage, rustic textures as an inspiration. Some of our favorite detail pics from our wedding centered around these kinds of items.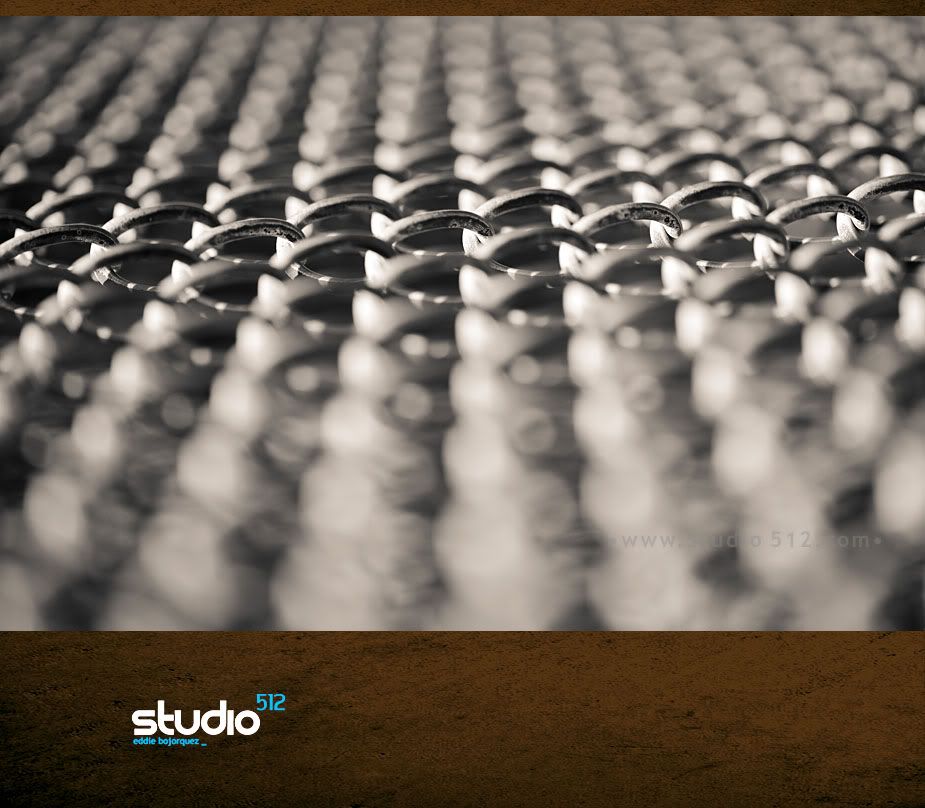 We find art in the ordinary. Here, a chain link fence becomes abstract art.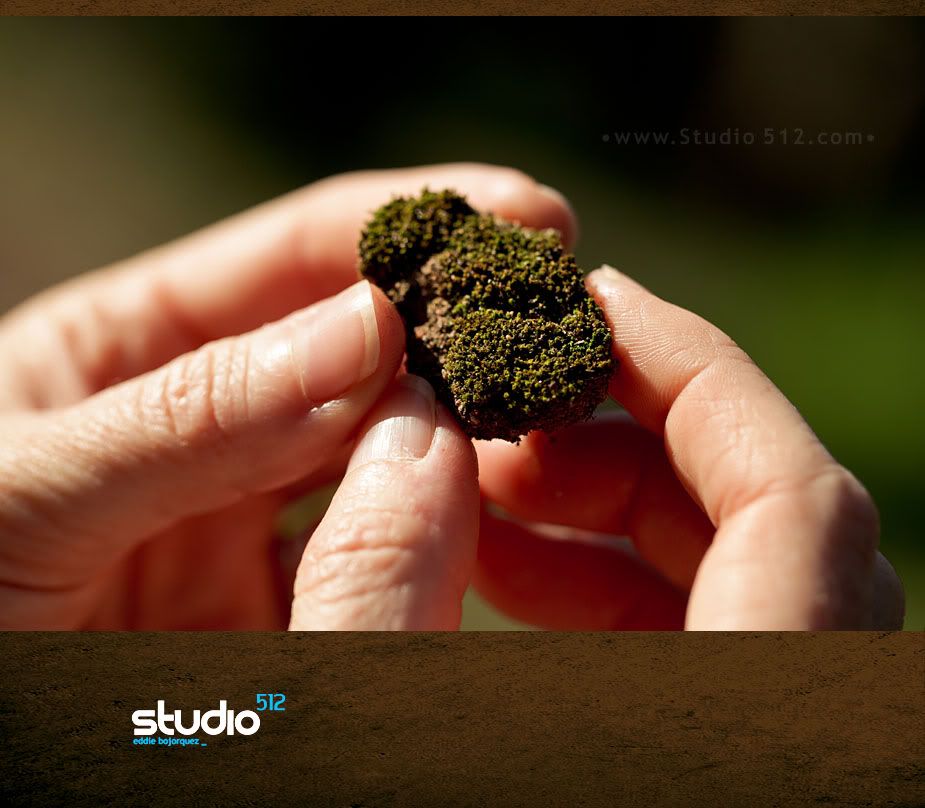 There's magic in the miniature world created by this little moss-covered rock. We've seen some pretty cute garden-inspired centerpieces that make use of details like this.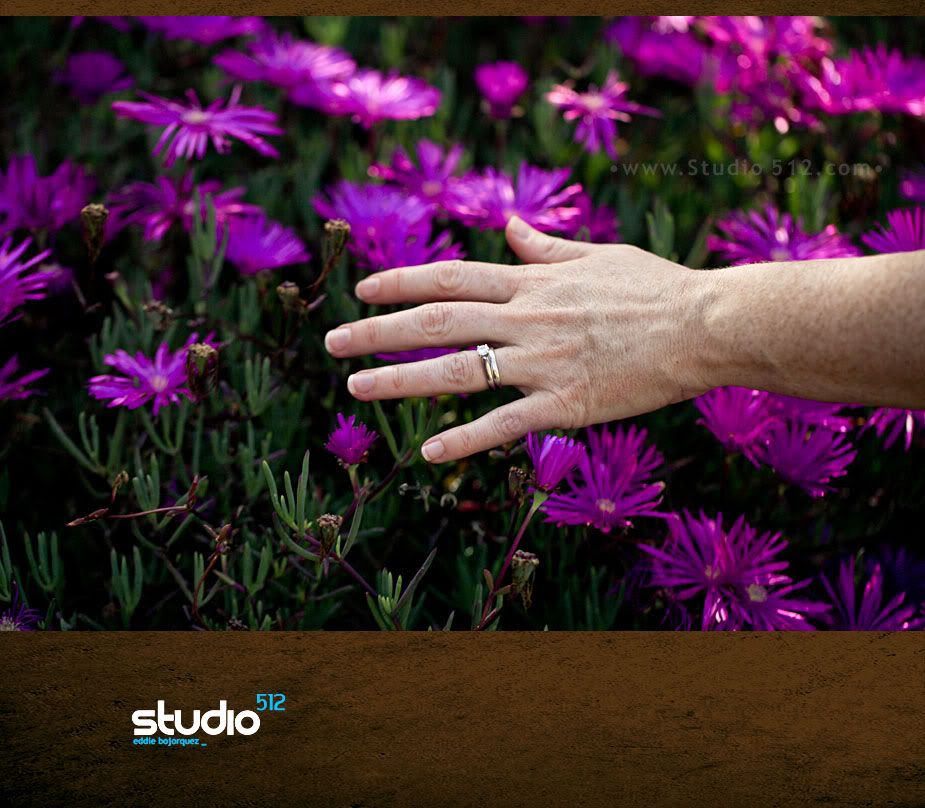 The vibrant colors of spring can inspire you to plan a colorful event. Check out this juicy purple!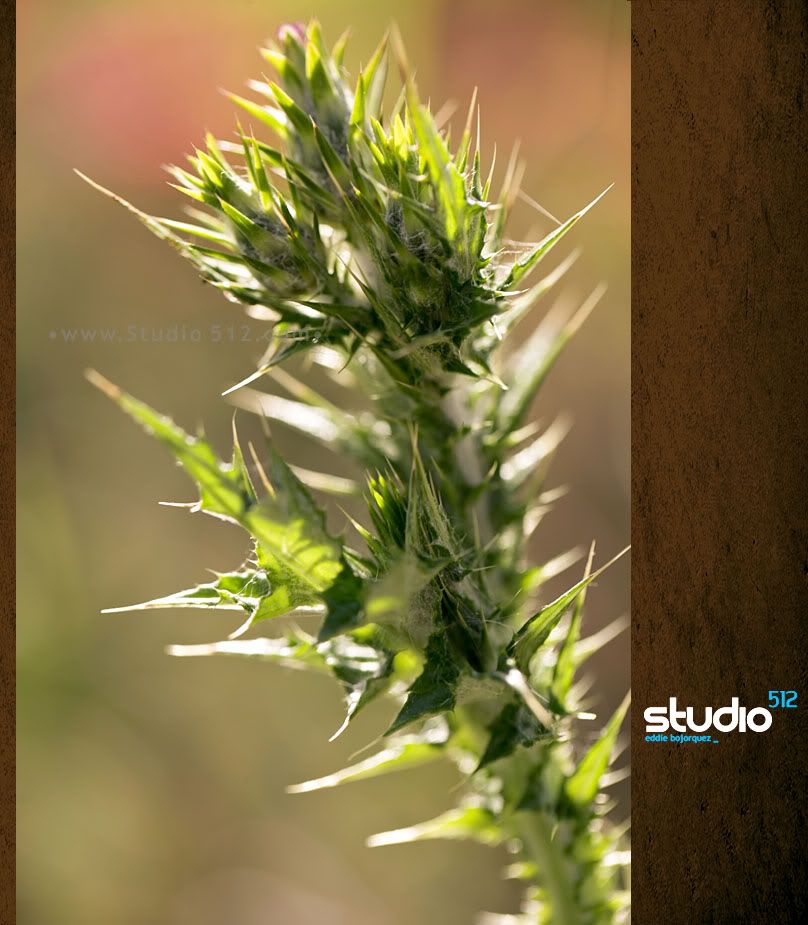 Even thorny weeds and thistles have a certain elegance. This reminds me of a Robert-Burns-inspired souvenir we got from a friend's trip to Scotland.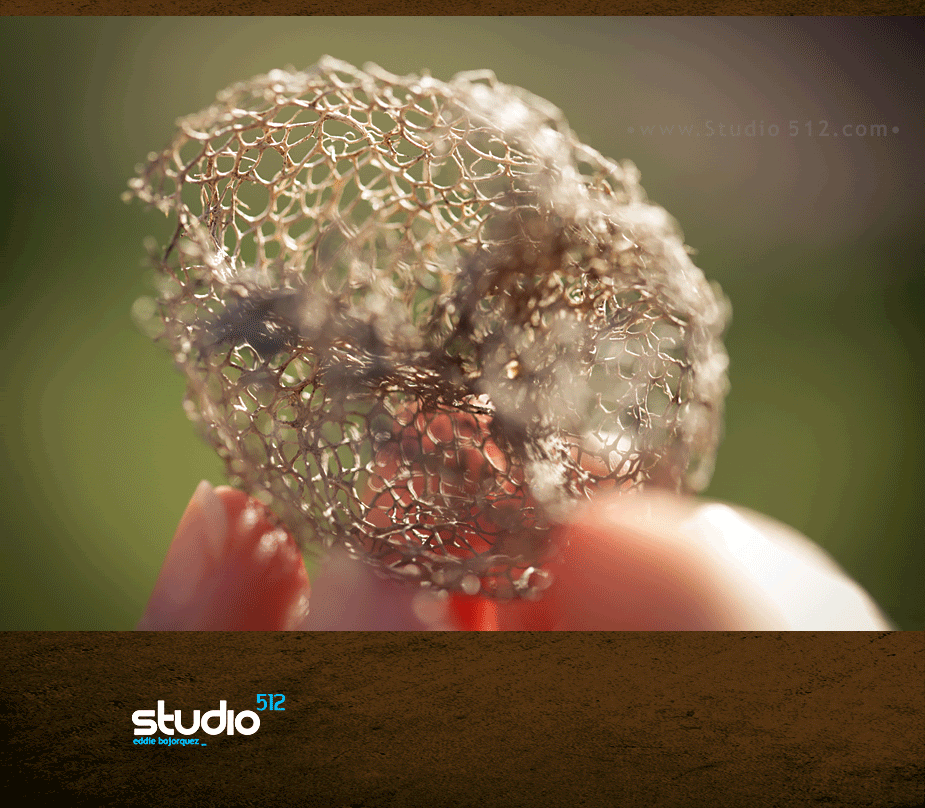 This delicate and intricate seed pod reminds us of one of those laser-cut invitations.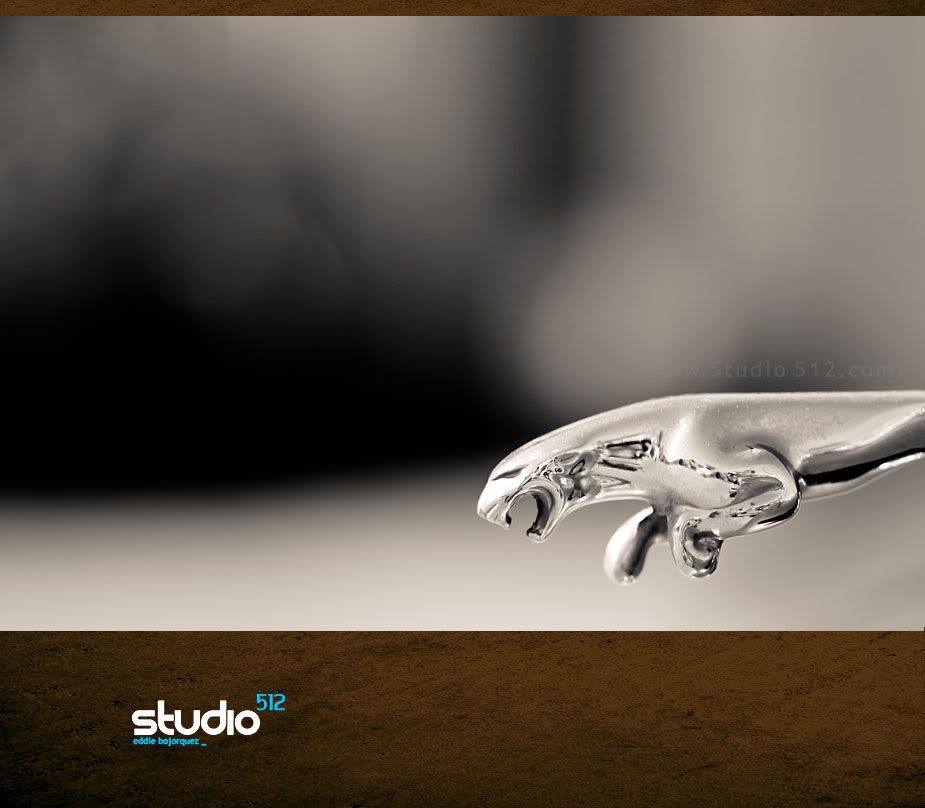 Okay-- so this doesn't qualify as nature, but our neighbors' classic Jaguar was too awesome not to photograph. But this qualifies as inspiration-- I promise! Think: retro, old Hollywood, classic, timeless, elegant.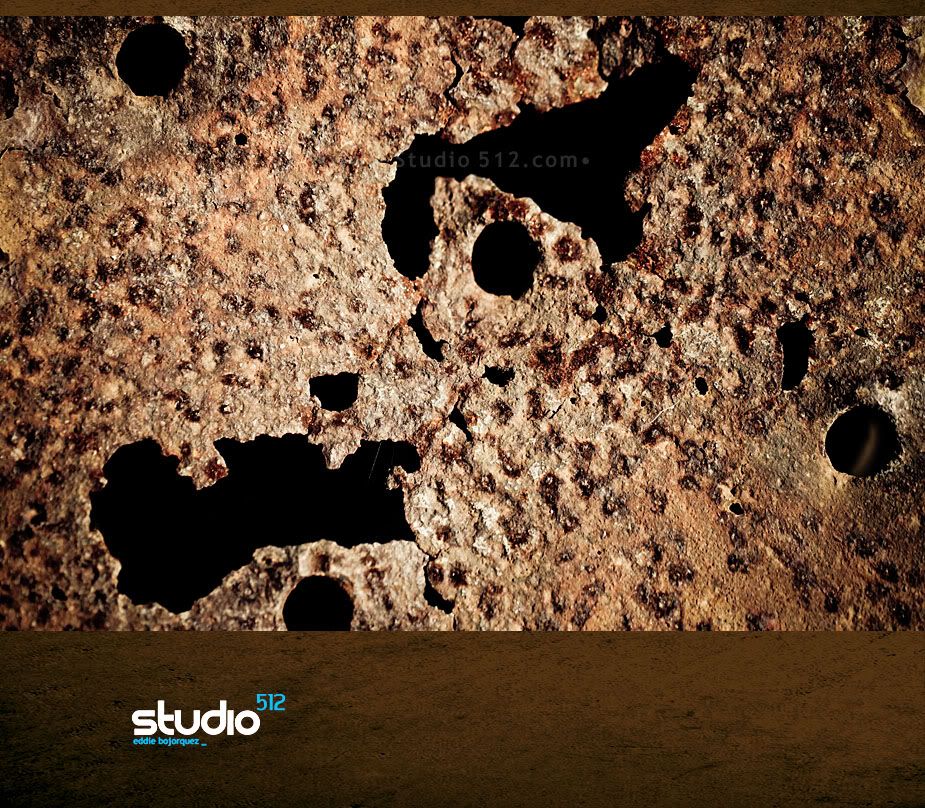 Even rust has a cool texture, and can become art in its own right. C'mon, if rust can be this pretty, how much more beautiful will you be on your day?

We can't wait for all the beautiful portraits, events, and weddings this season has in store. Hope you're getting as inspired as we are!




| | | |
| --- | --- | --- |
| | | 30, 2011 |
| | Julie + Mick's Pink Party | |
| | Wednesday, November | |

We love weddings, and after ours, we immediately wanted to do it again. Only better, and funner and cooler. We often think about what we'll do to celebrate our milestone anniversaries. Will we renew our vows? Do something funny? Pick a crazy theme?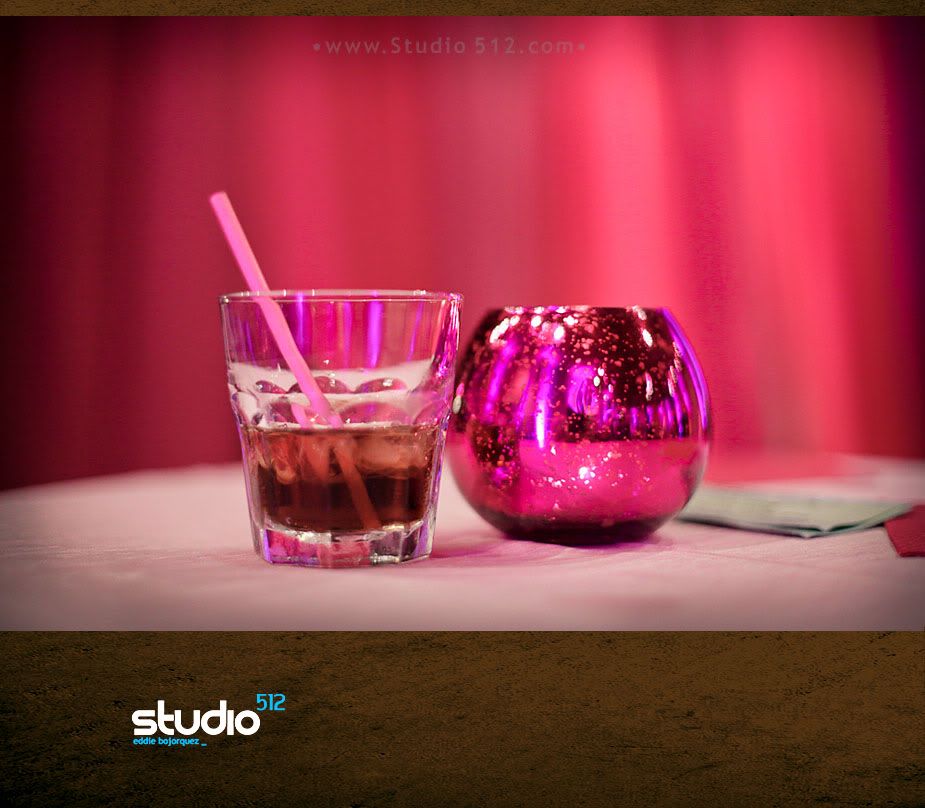 When our friends, Mick and Julie Scrivener (AKA the Elite British DJ and The Best Wedding for You ) had their 10th anniversary just recently, it was all of the above. They rented out the Culy Warehouse downtown, swathed it in shades of pink, and had themselves a Pink Party. And these guys know how to throw a party.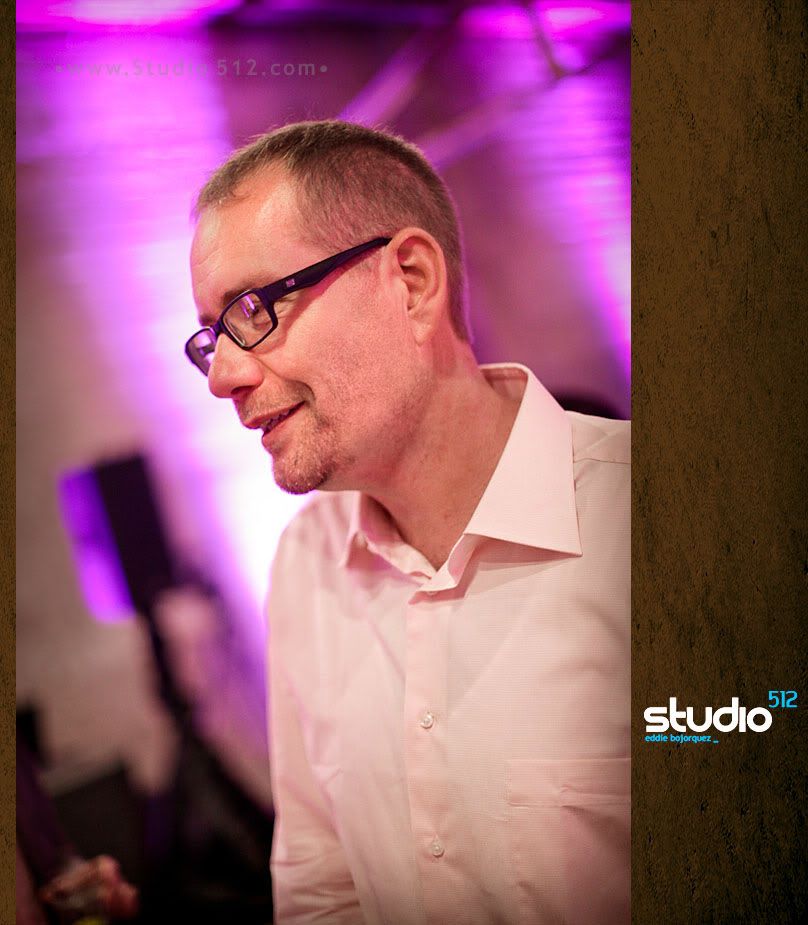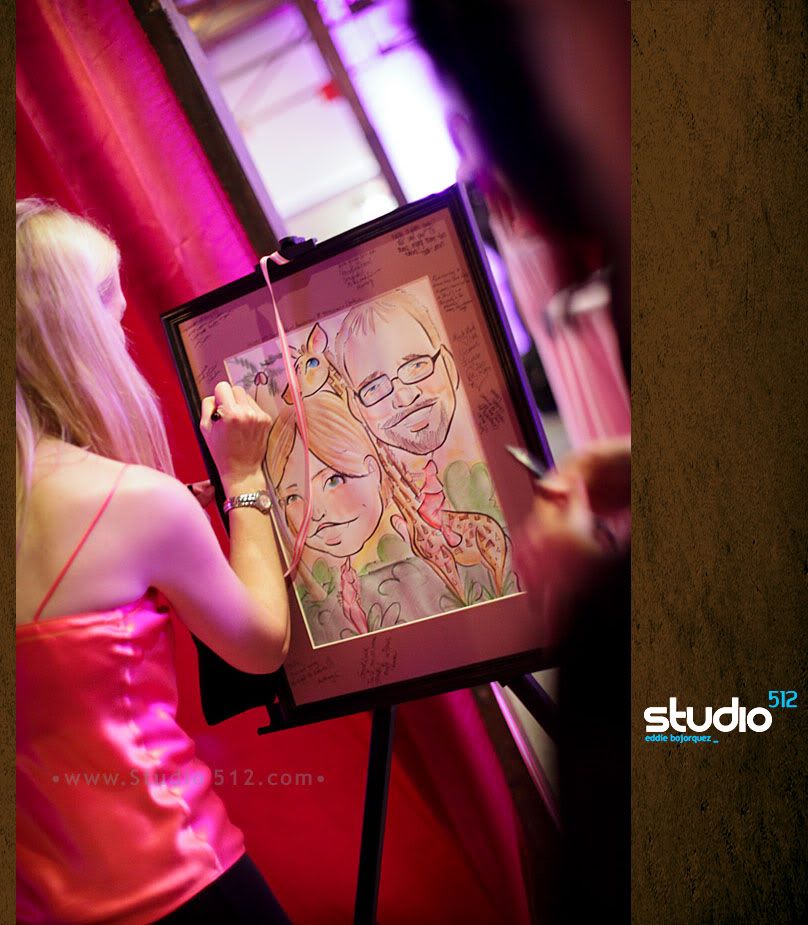 We weren't the official photogs, but just couldn't resist snapping a few. The walk down the aisle for their vow renewal blew us back to the 80's. Our groom, Mick, and all his guys wore bright pink "Choose Life" T-shirts a la Wham as they walked down to "Wake Me Up Before You Go-Go." Awesome.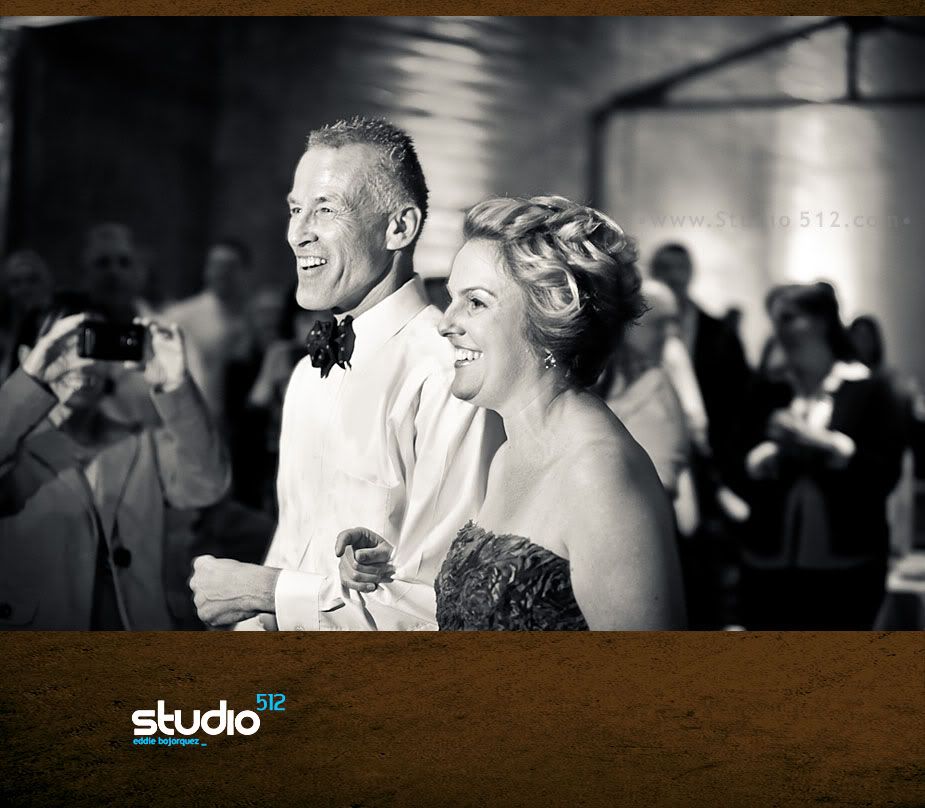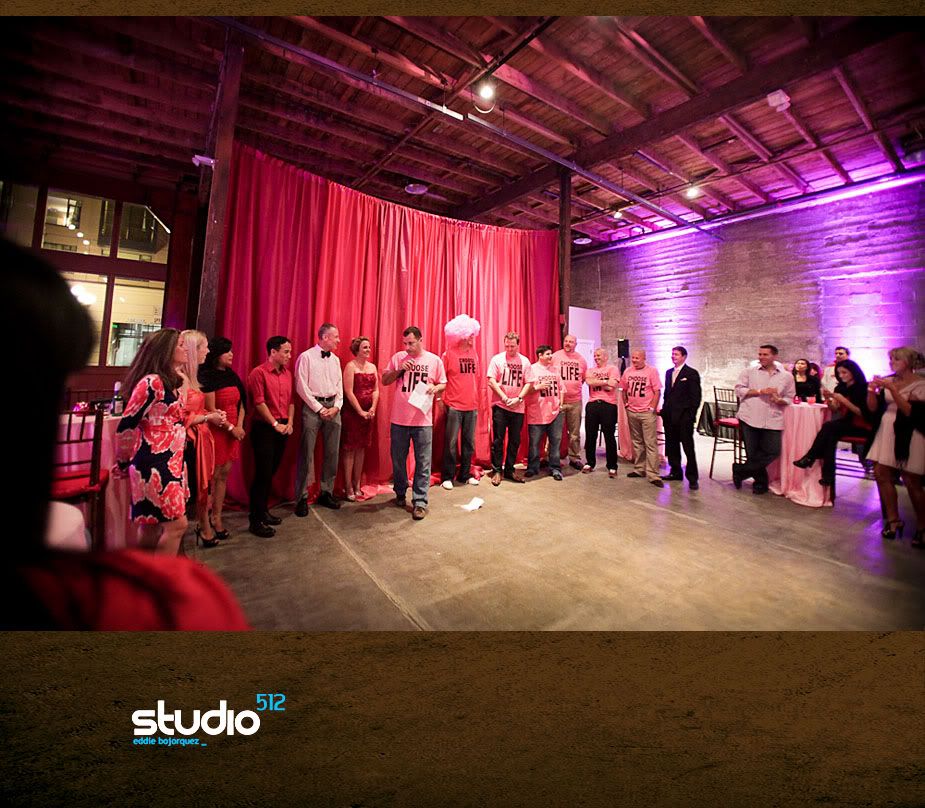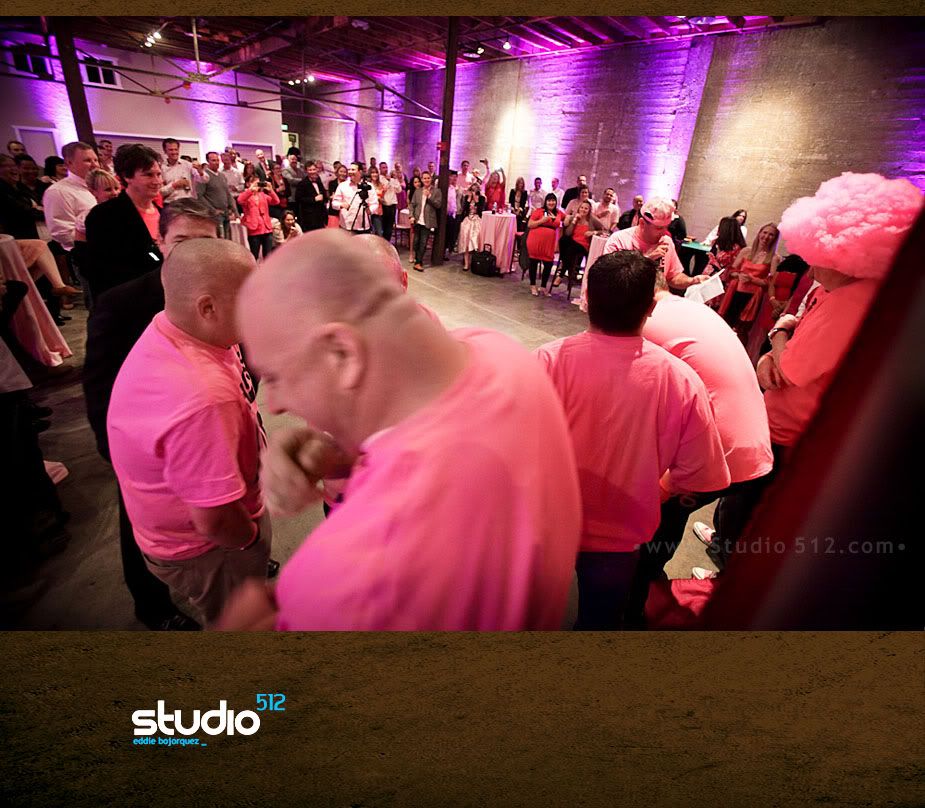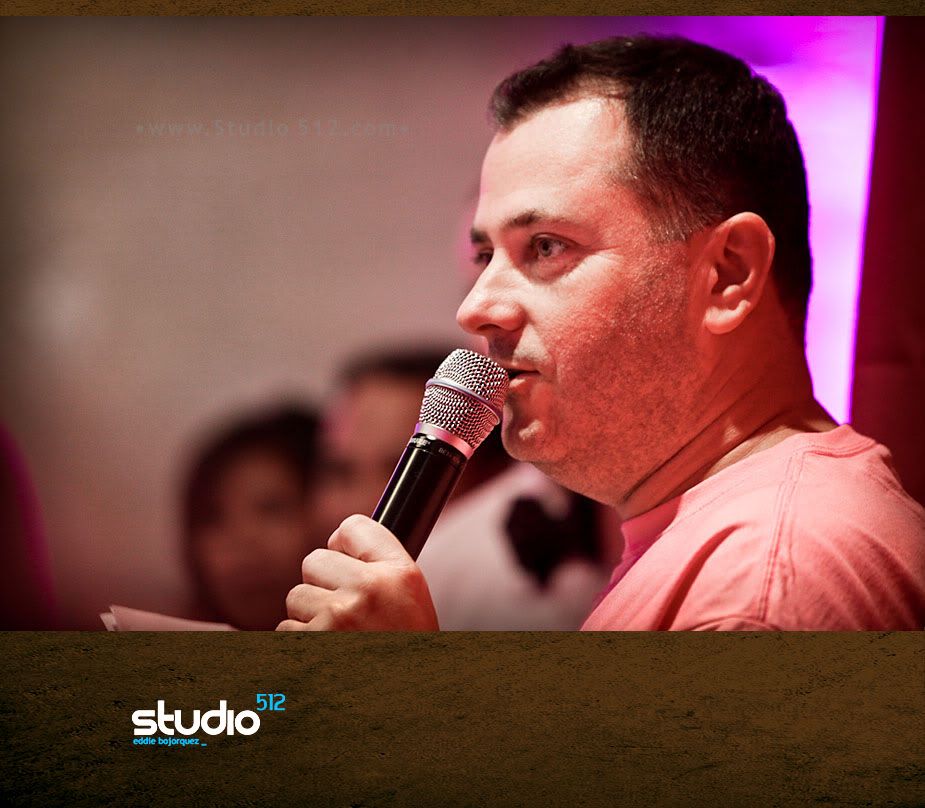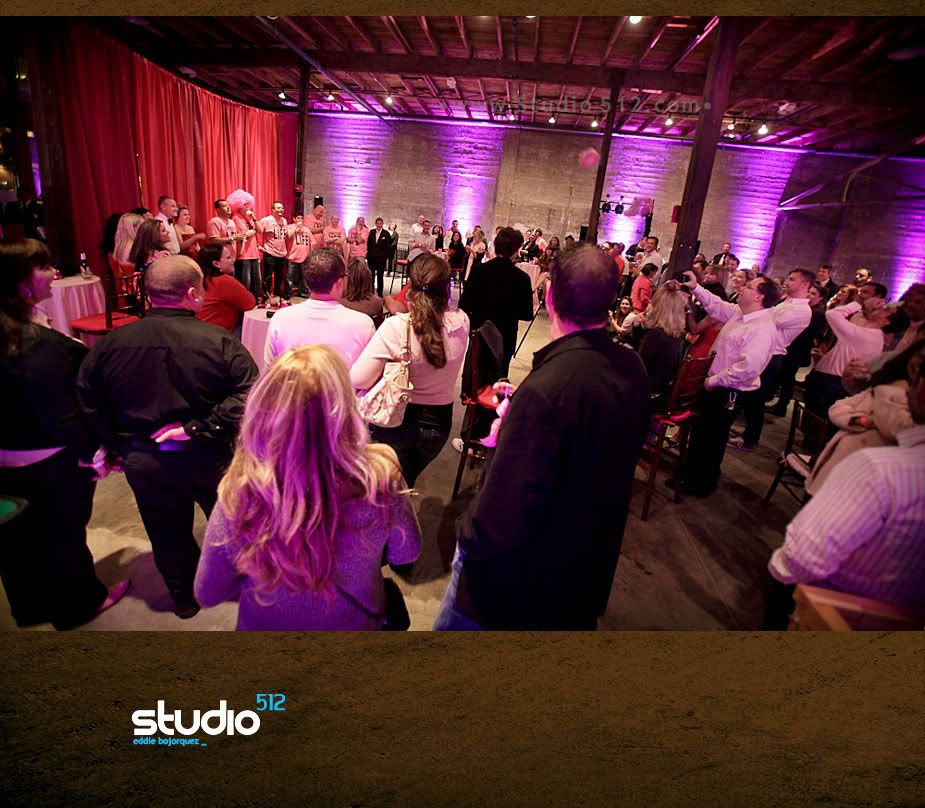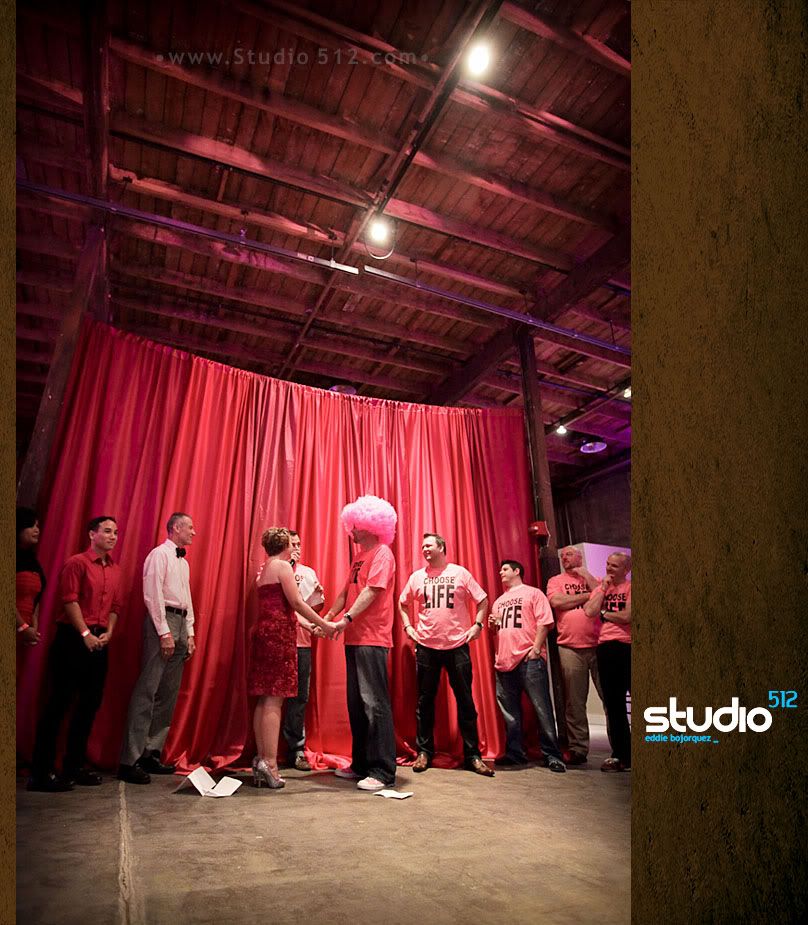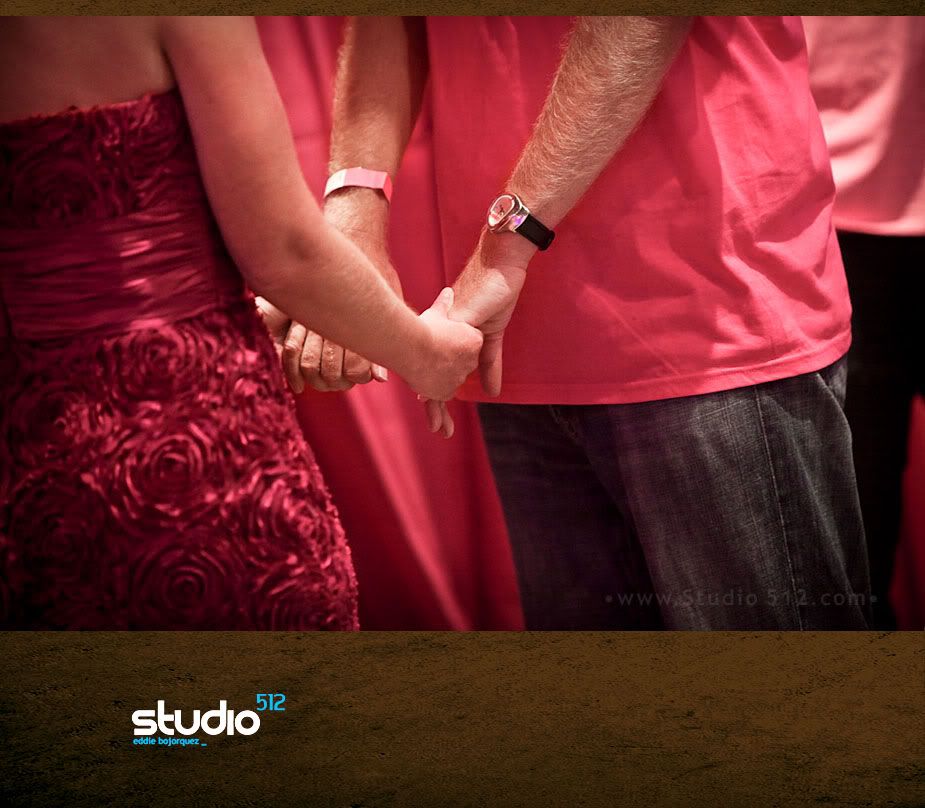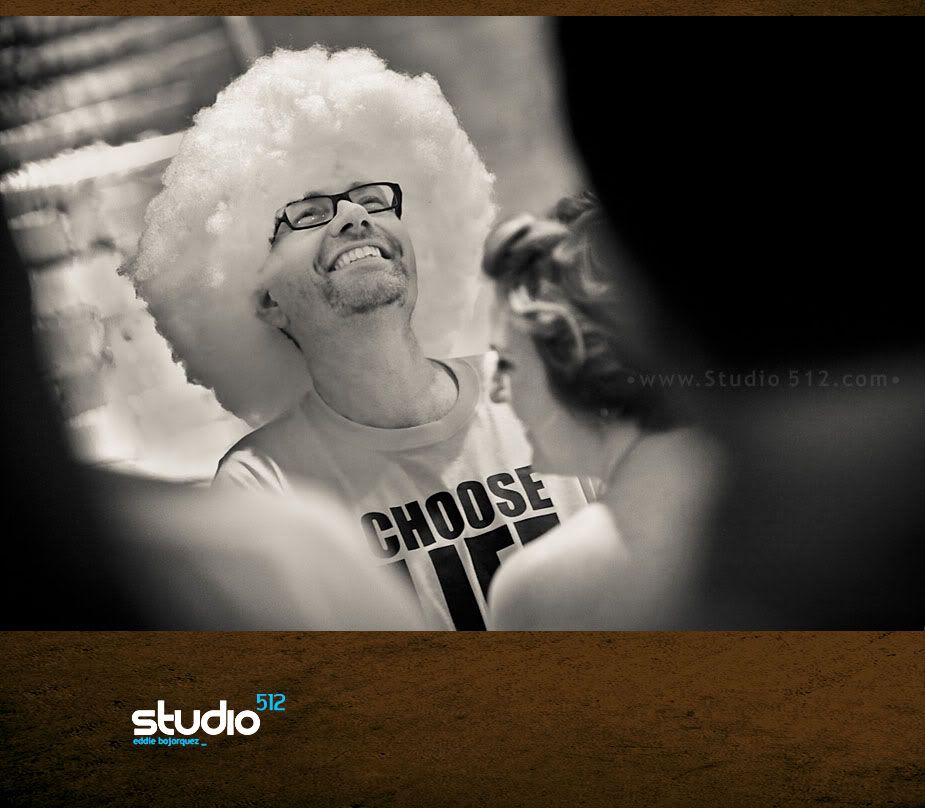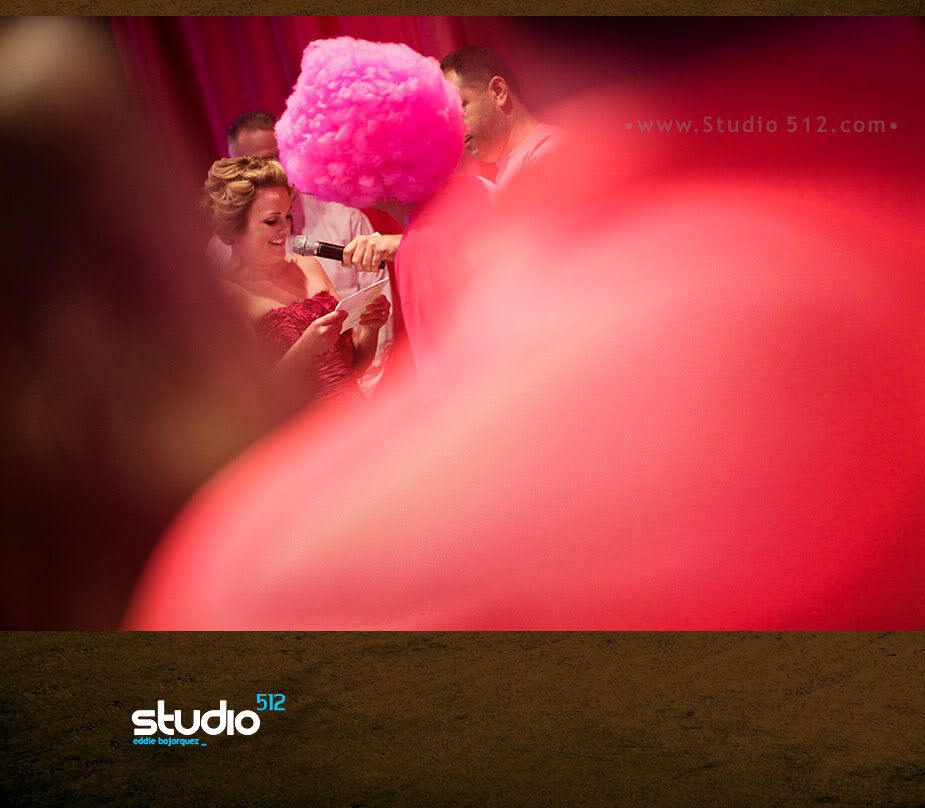 Julie looked ravishing in her raspberry dress, her hair coiffed and sassy. A mate of Mick's officiated, luckily, because no vow renewal is complete without an Eminem impersonation. Mick wore an impossibly pink and fluffy Afro wig to top off his ensemble.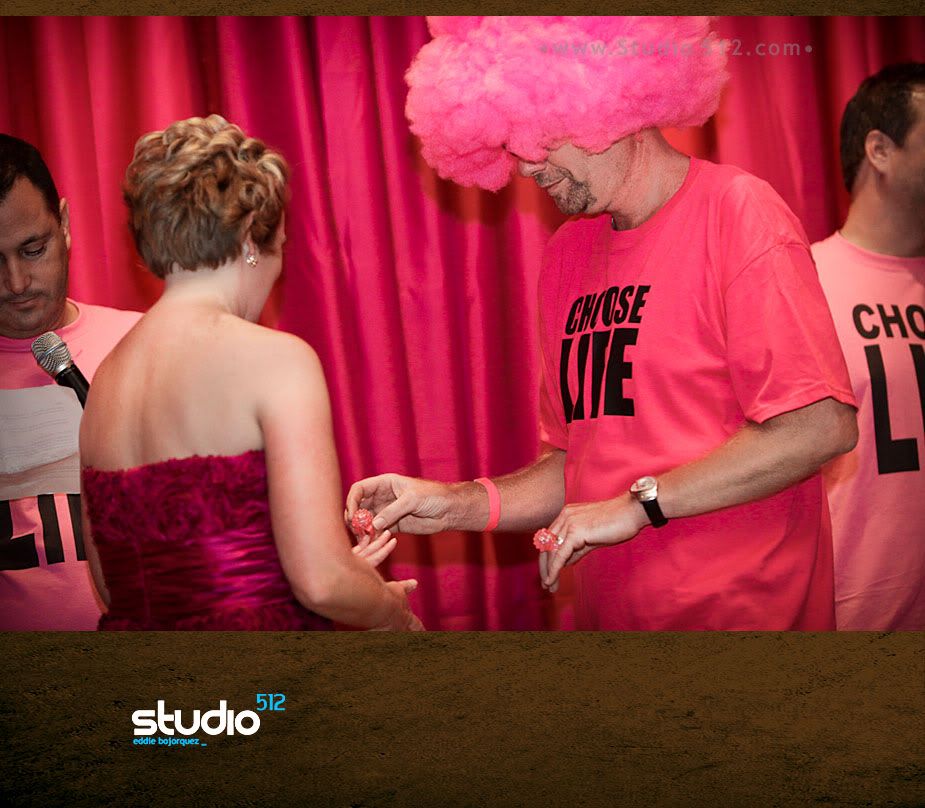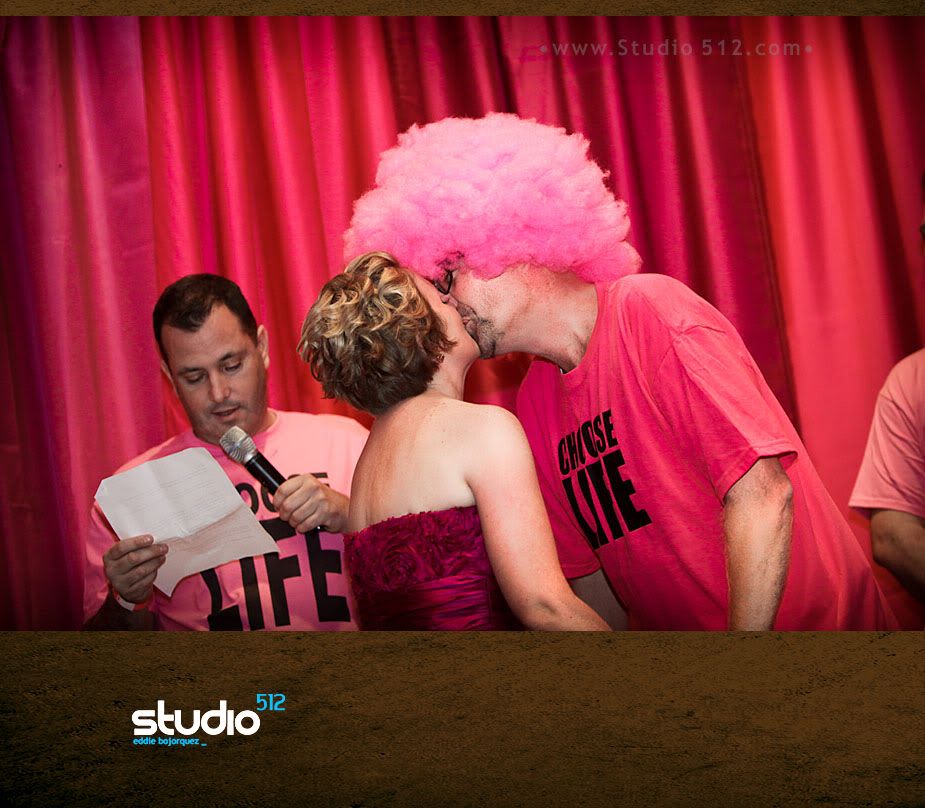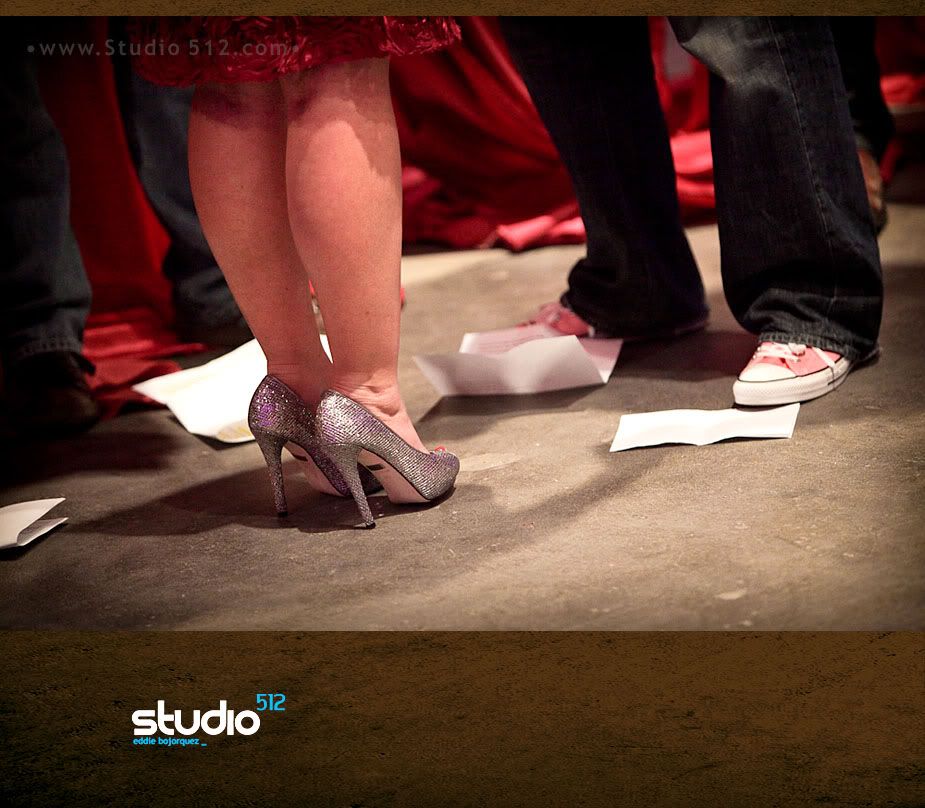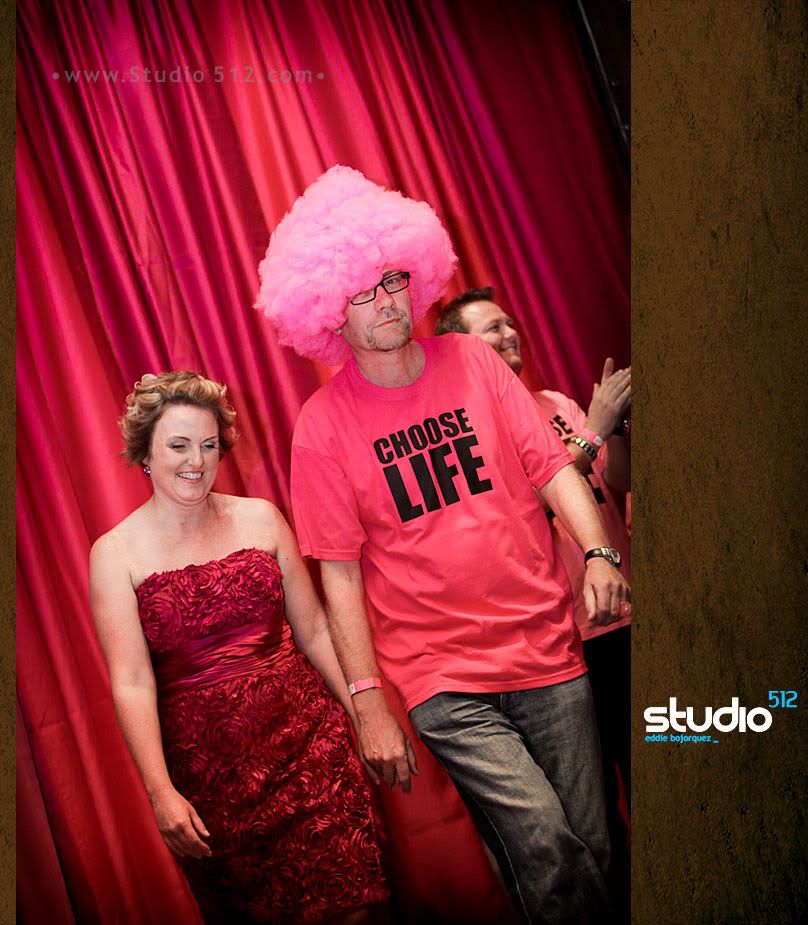 To celebrate their renewed bond, the Scriveners had a great night lined up. Buca di Beppo catered, Sensational Treats accented the meal with their tasty little doughnuts, Event Designs Casino won partygoers over with casino games, and pink-bedazzled friends from all over the map danced as DJ Alan kept the party rockin'.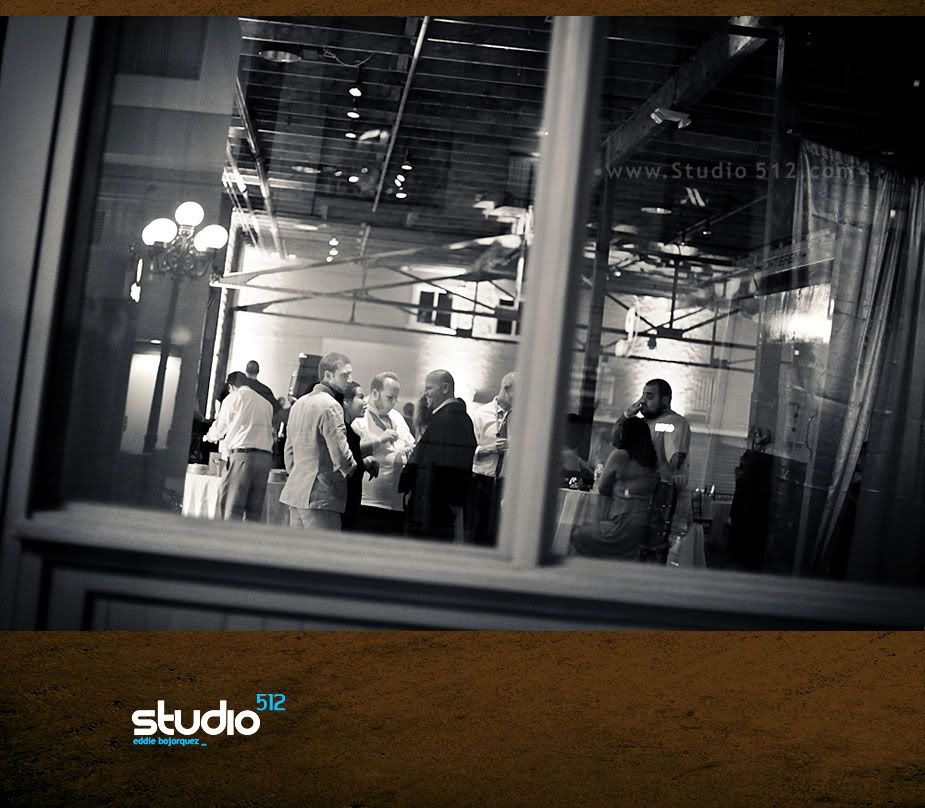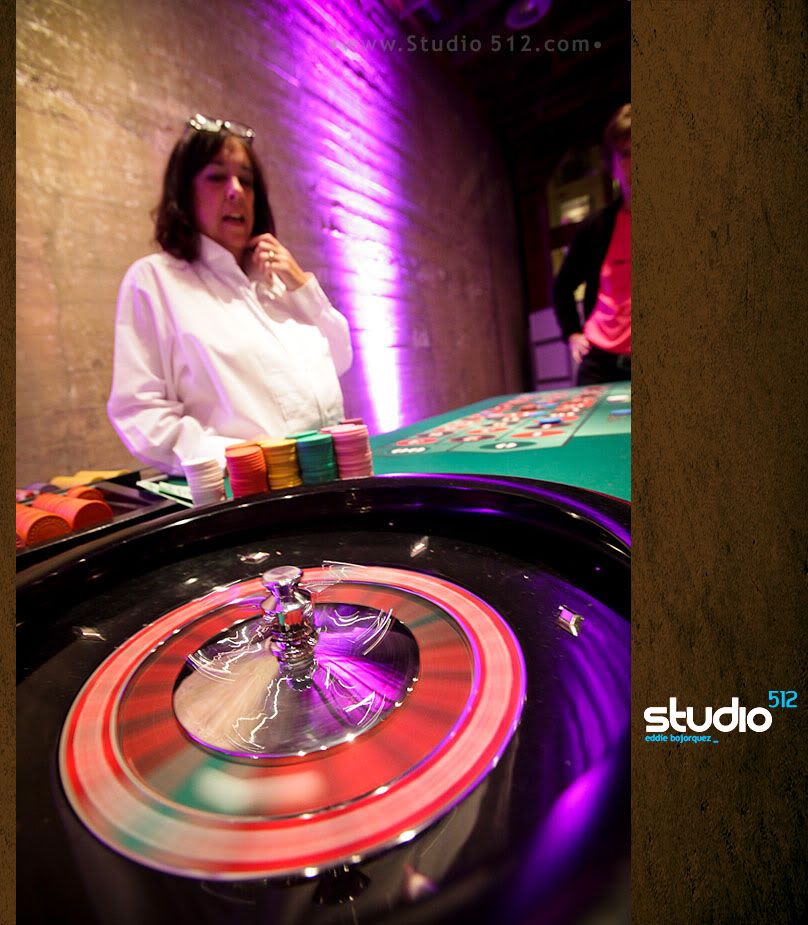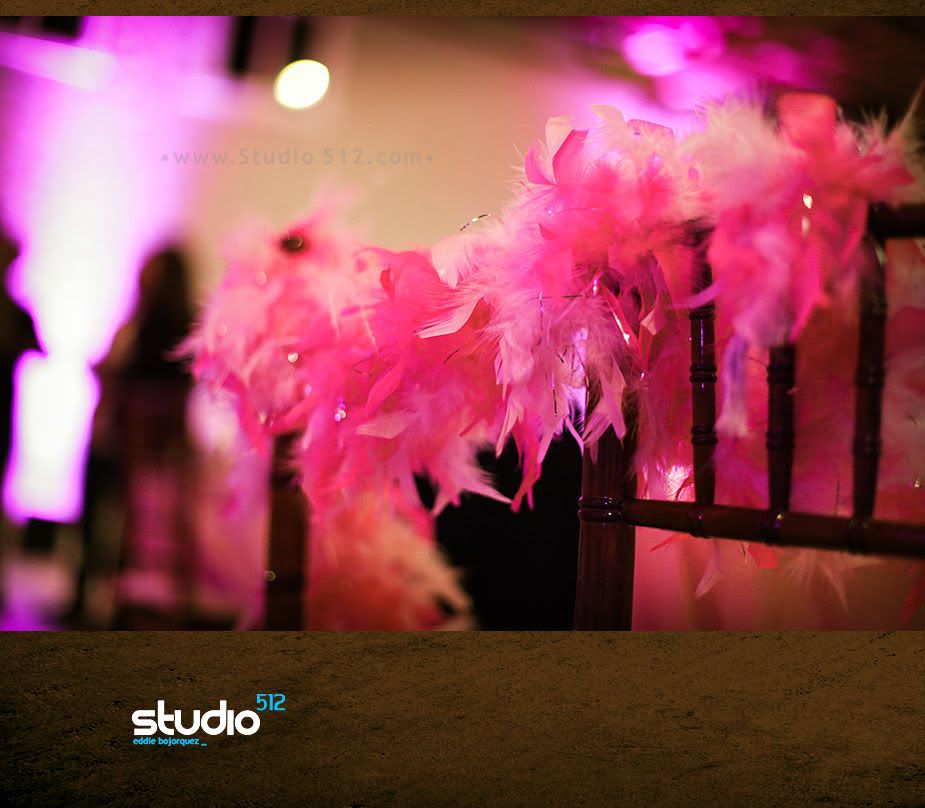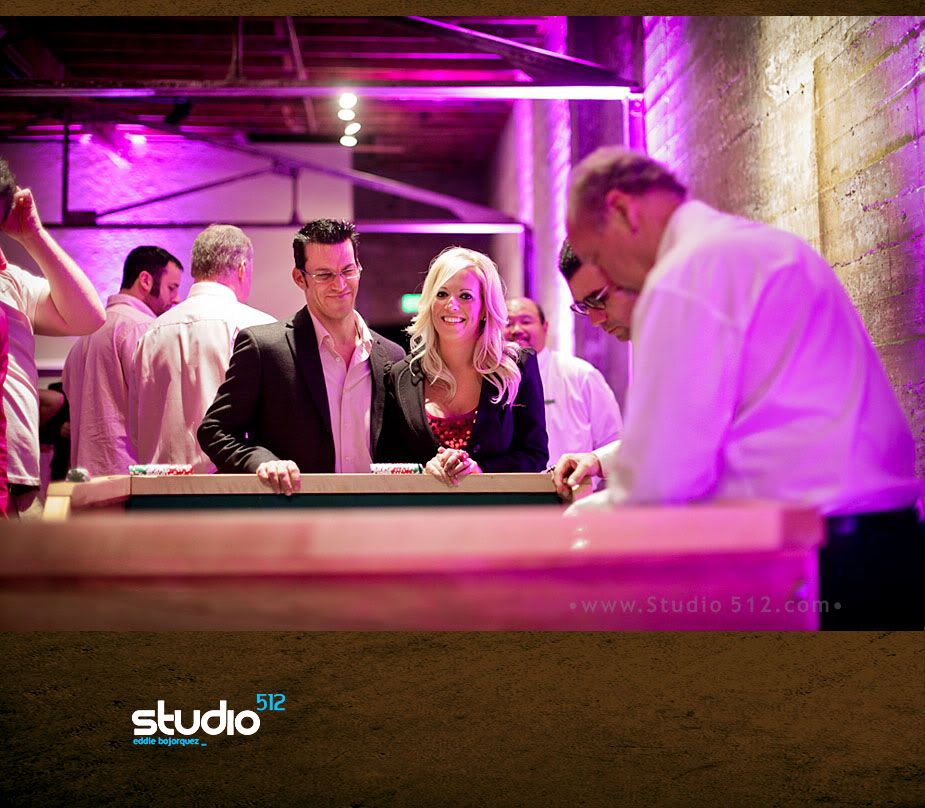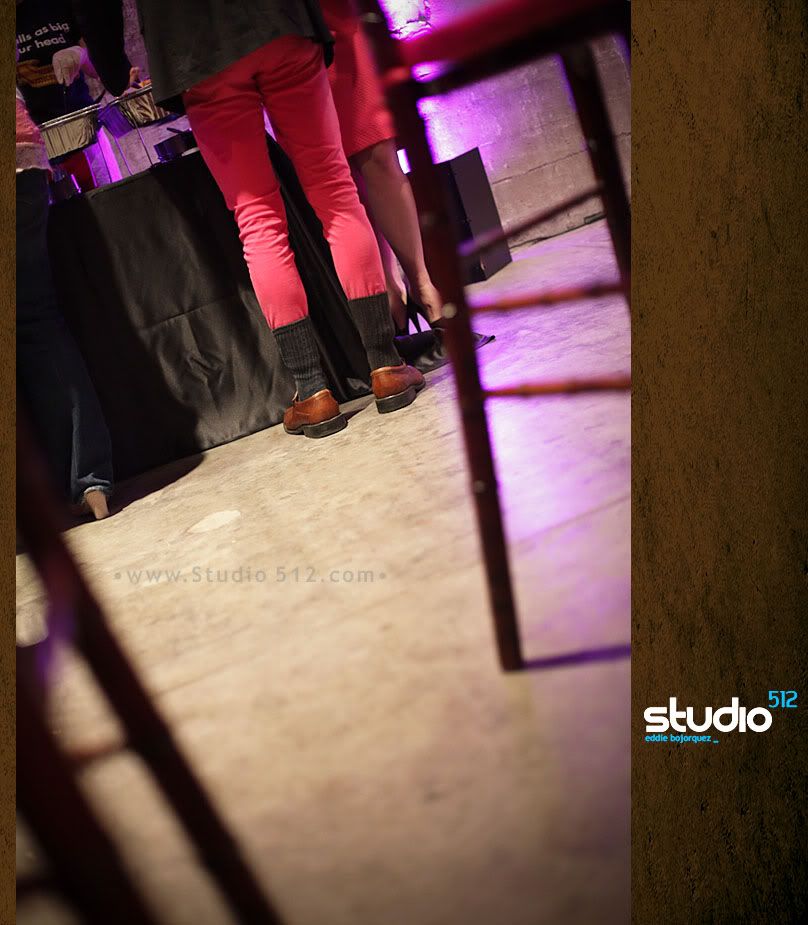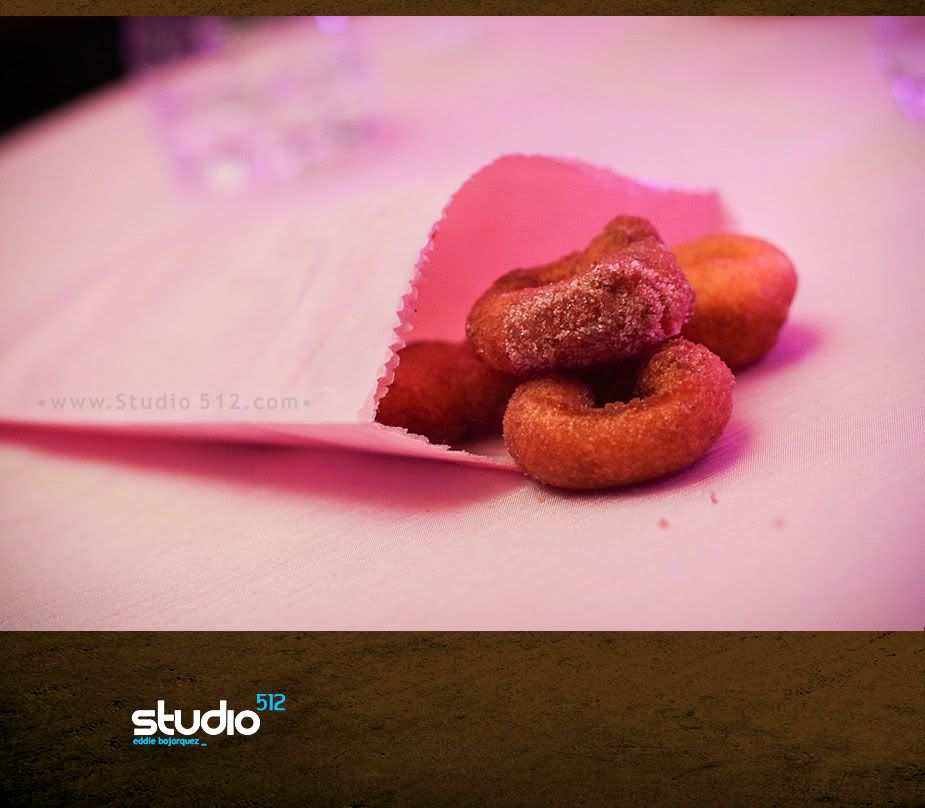 The bouncers at the door cuffed guests with hot pink concert wristbands. Guests bedecked themselves with pink accessories and ducked into the photo booth by Classy Event Group, and Sweet Cheeks Baking Co. had made a hilarious cake reminiscent of the Scriveners' cats, and their penchant for drinking out of the toilet.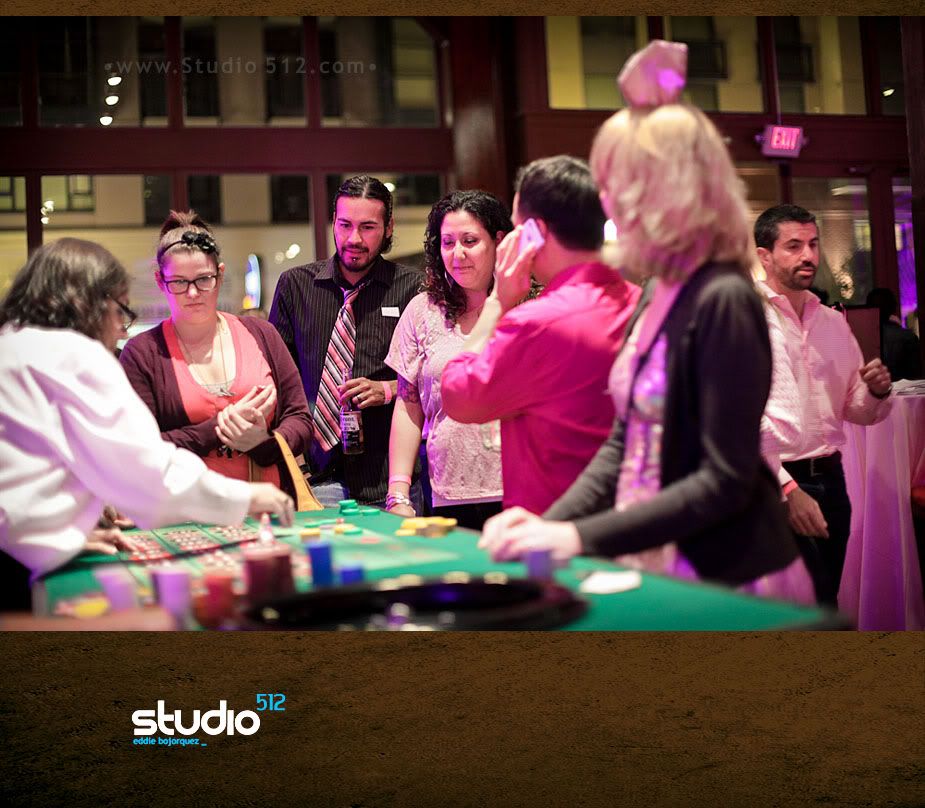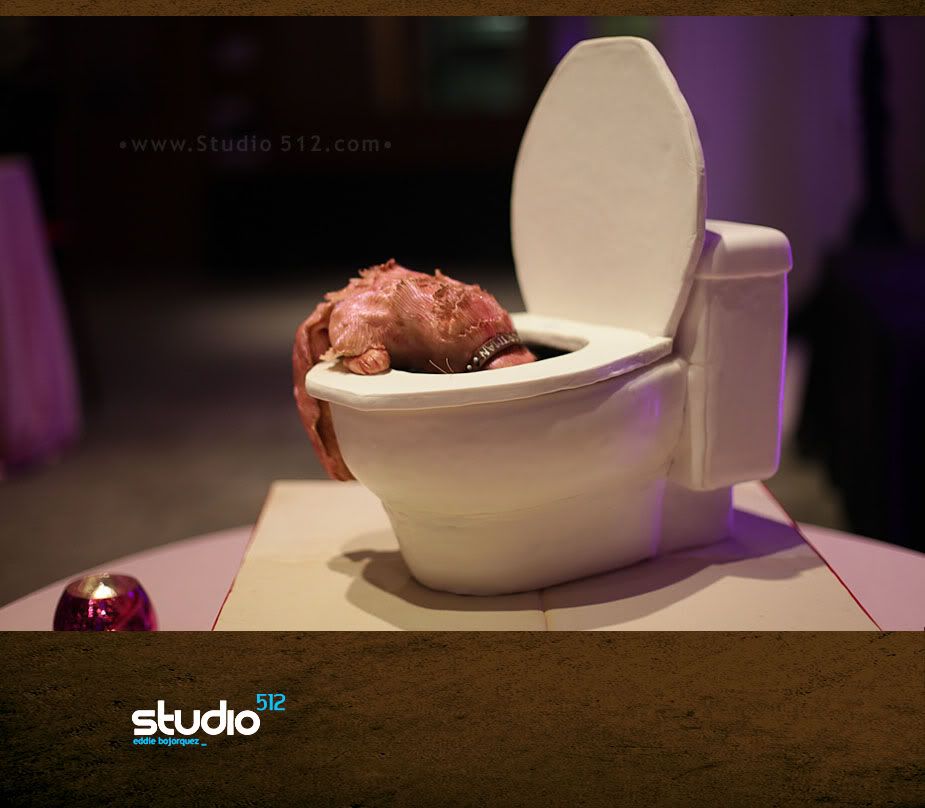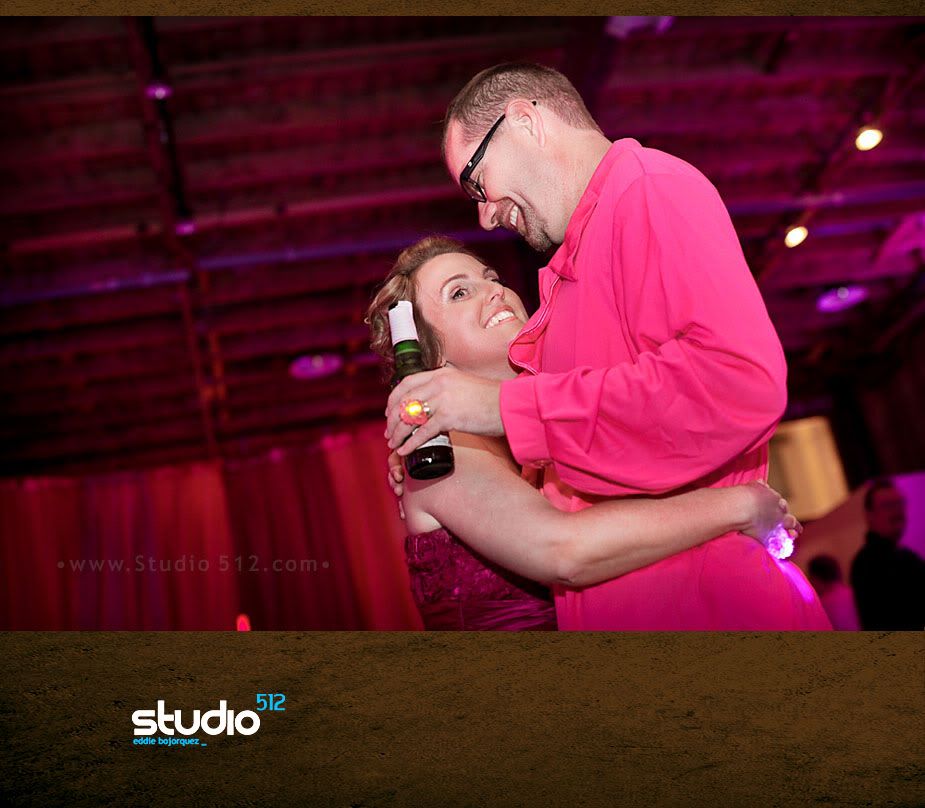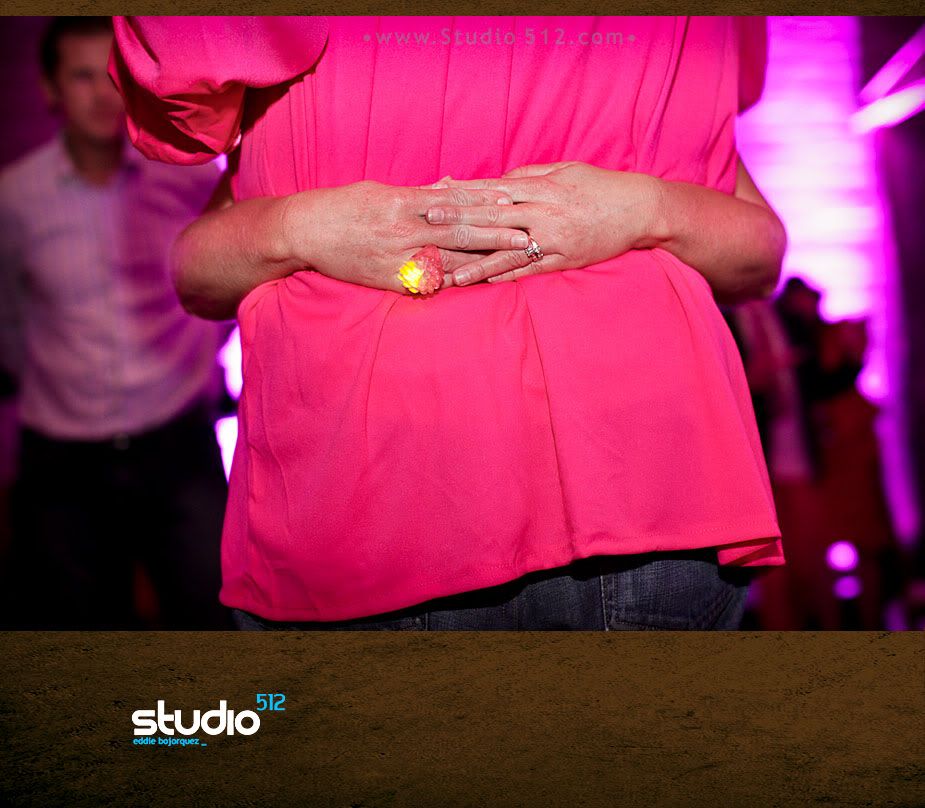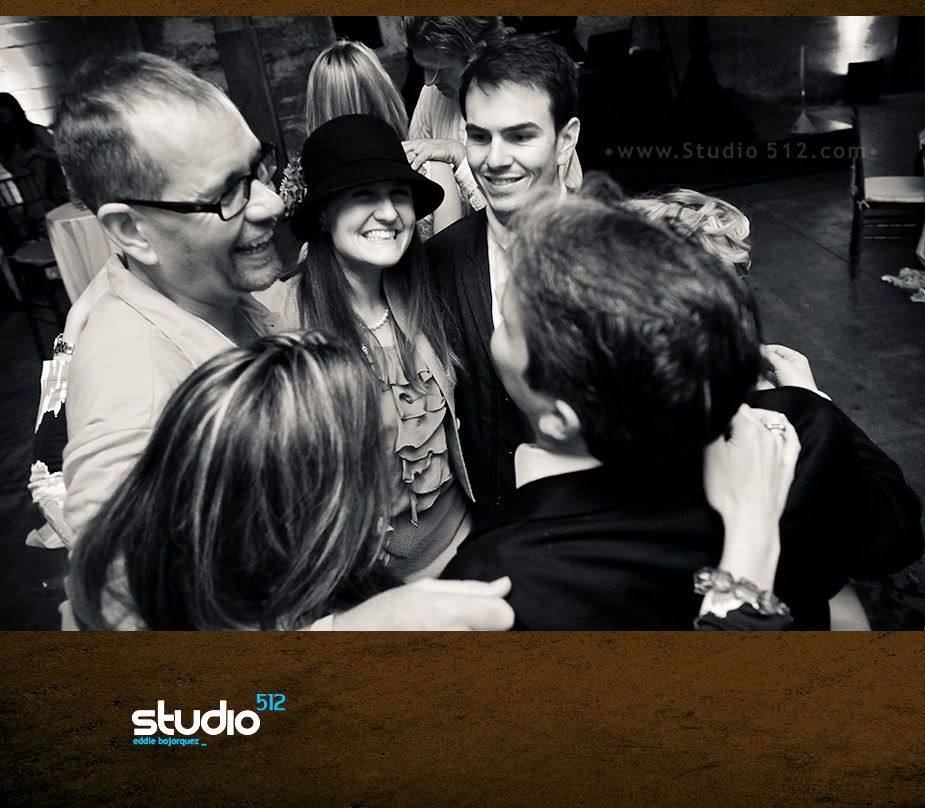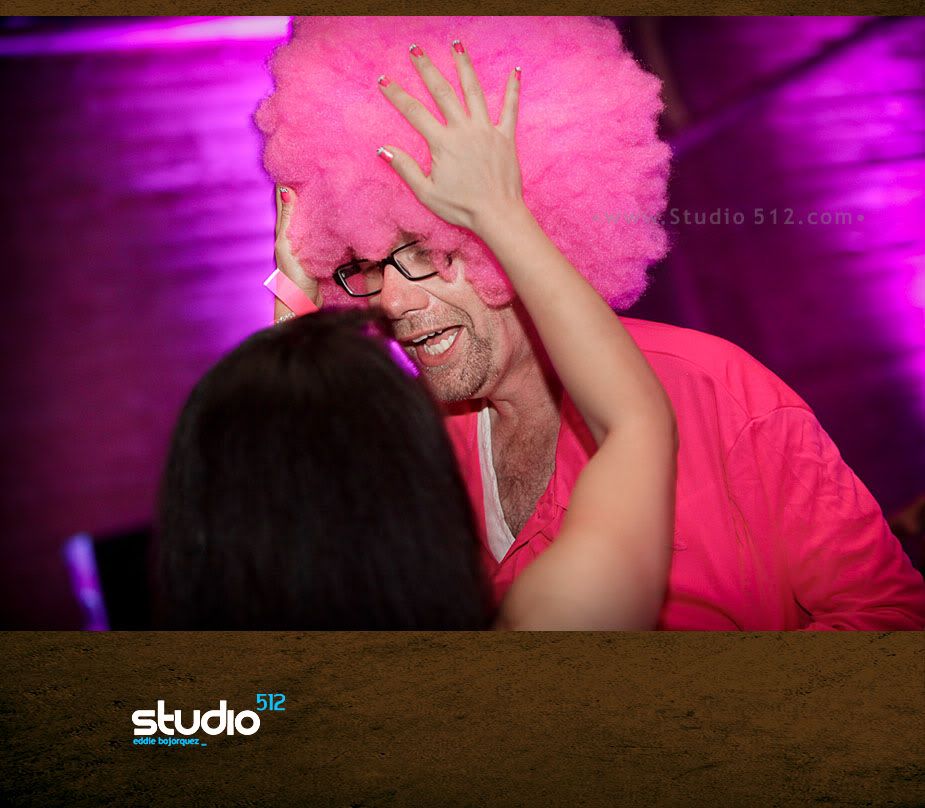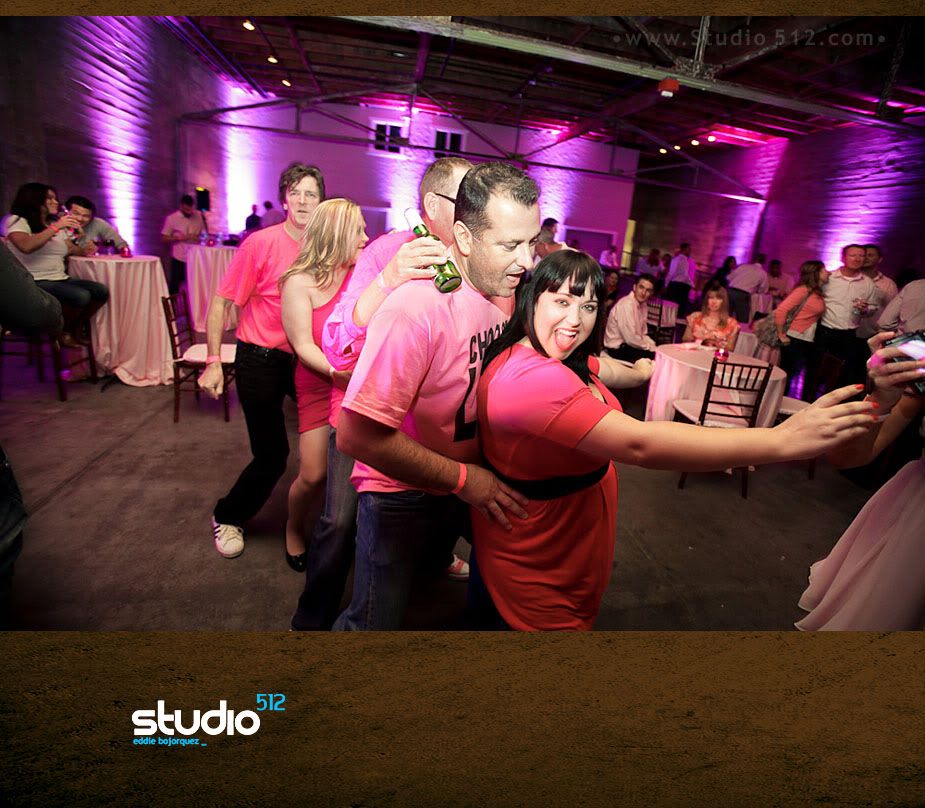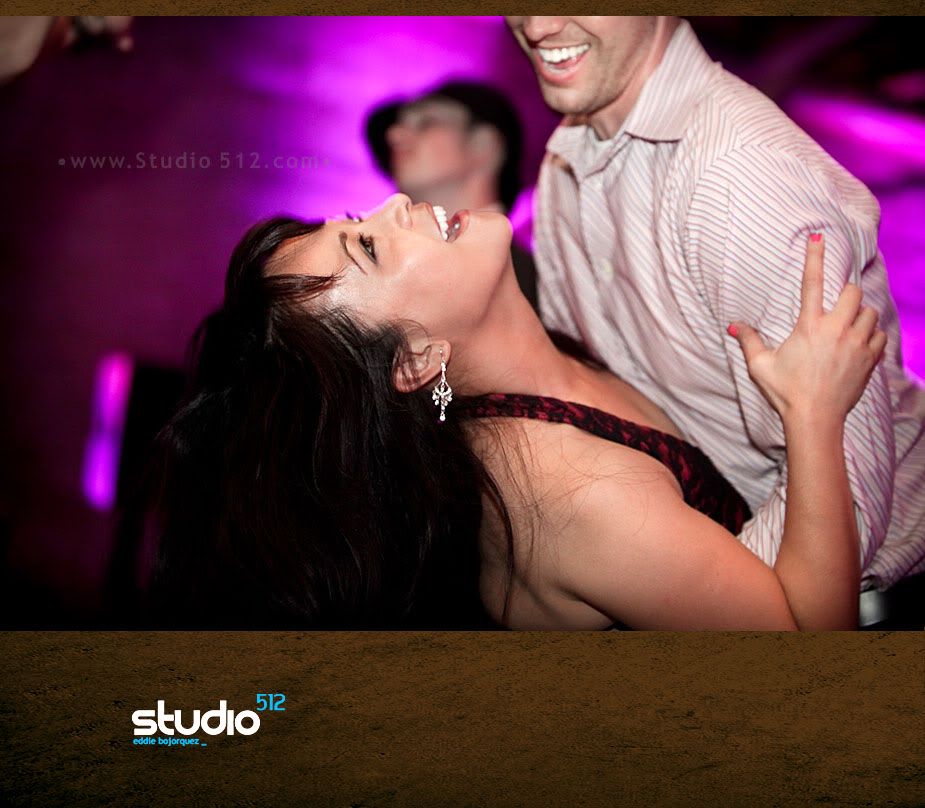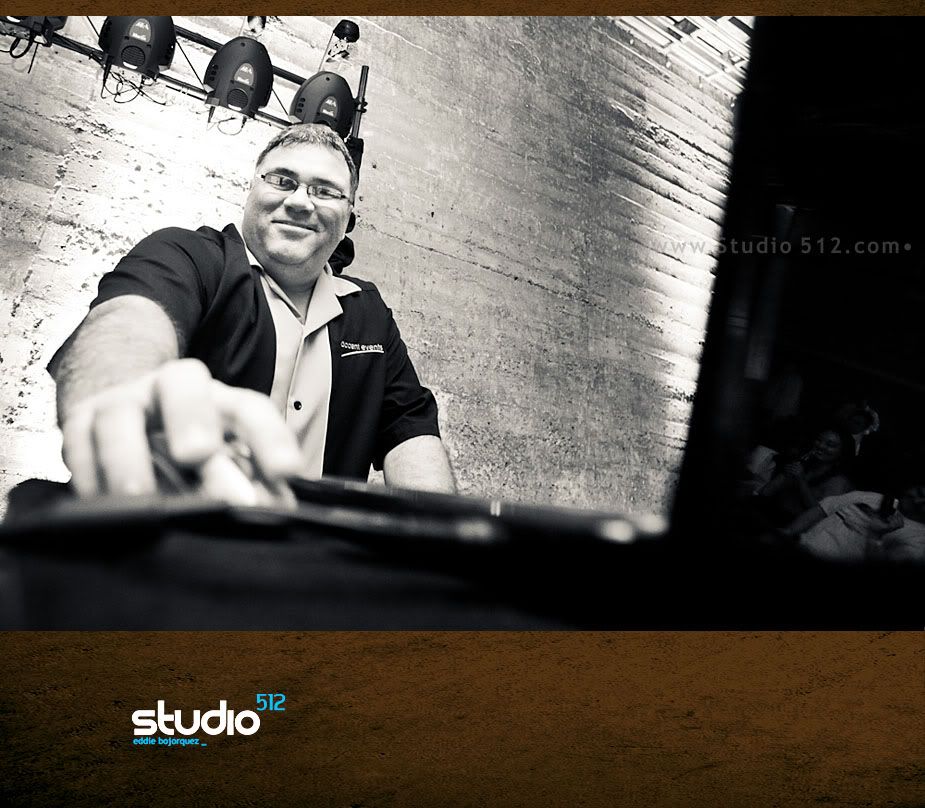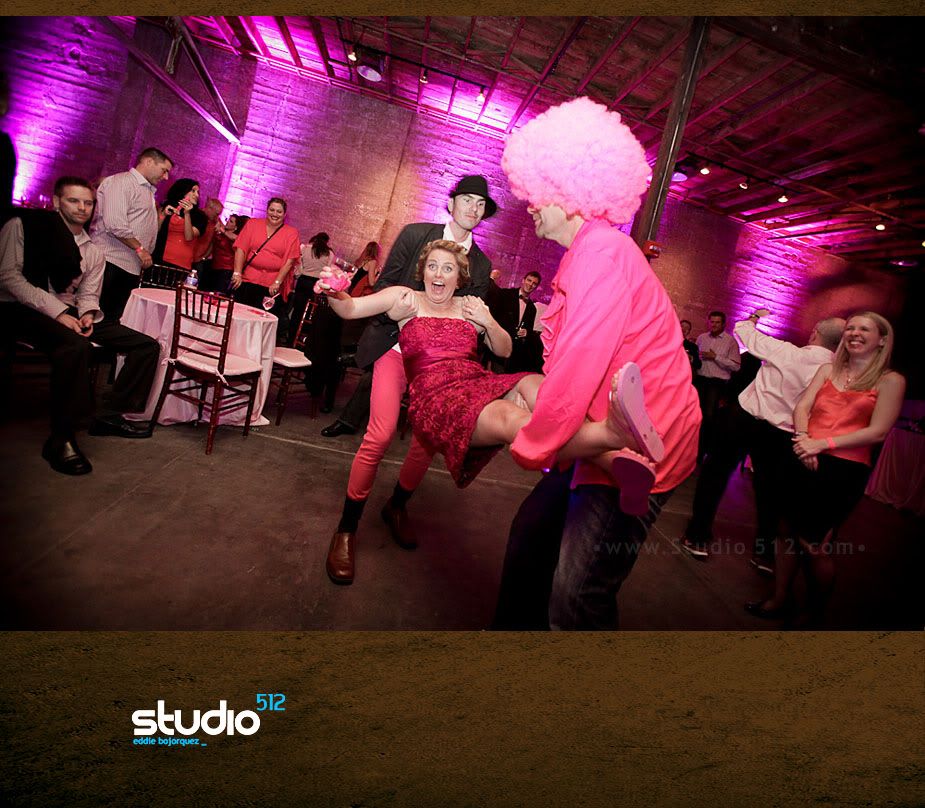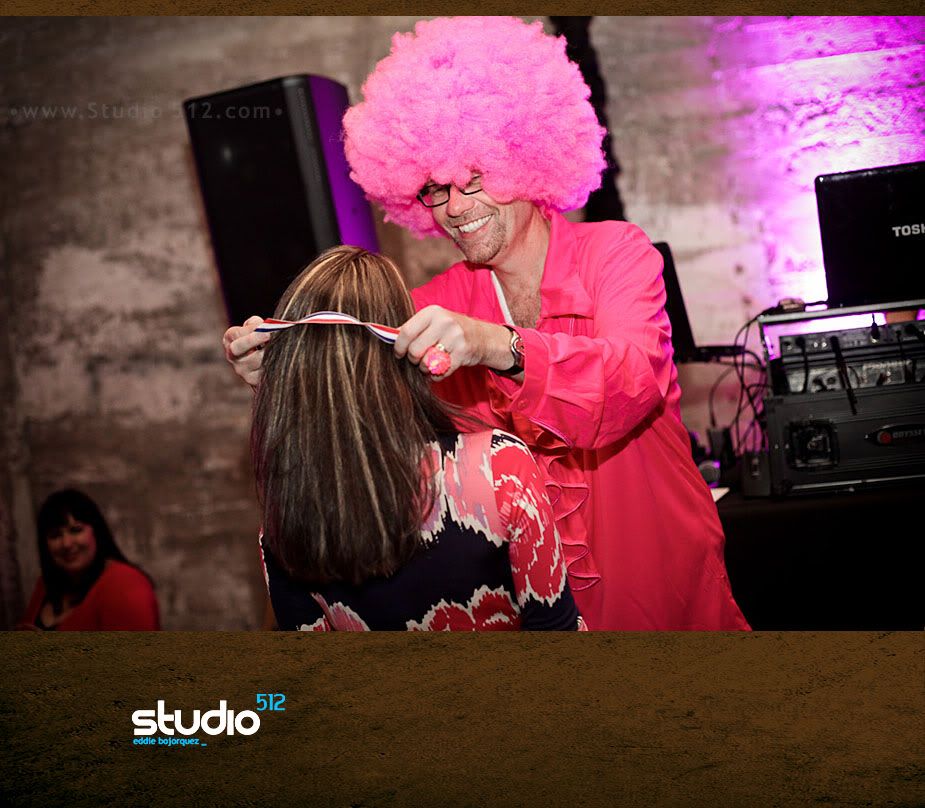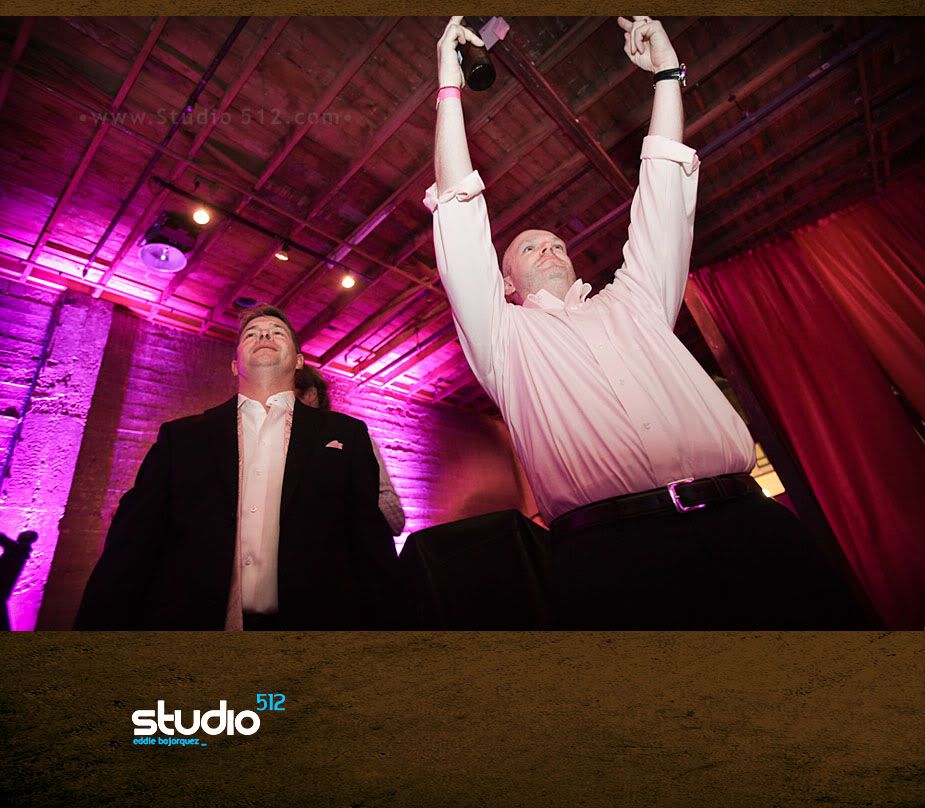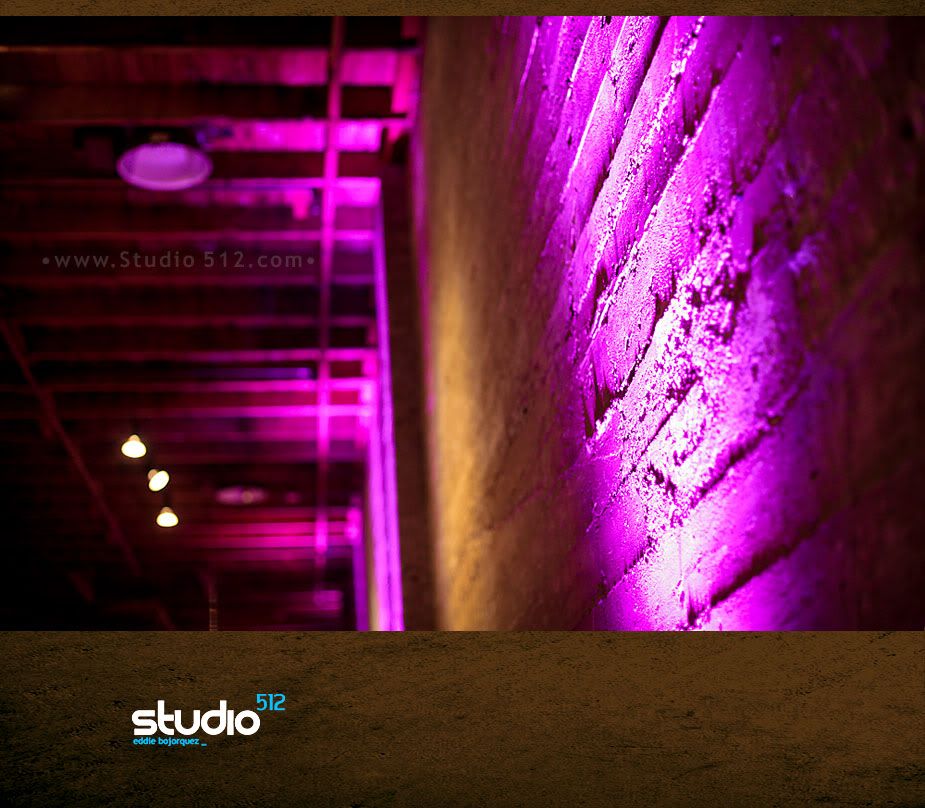 It was an amazing night for two amazing people. They are well loved, and it's no wonder. Thank you, Mick and Julie, for making our wedding so special three and half years ago. And thank you for sharing your night with us.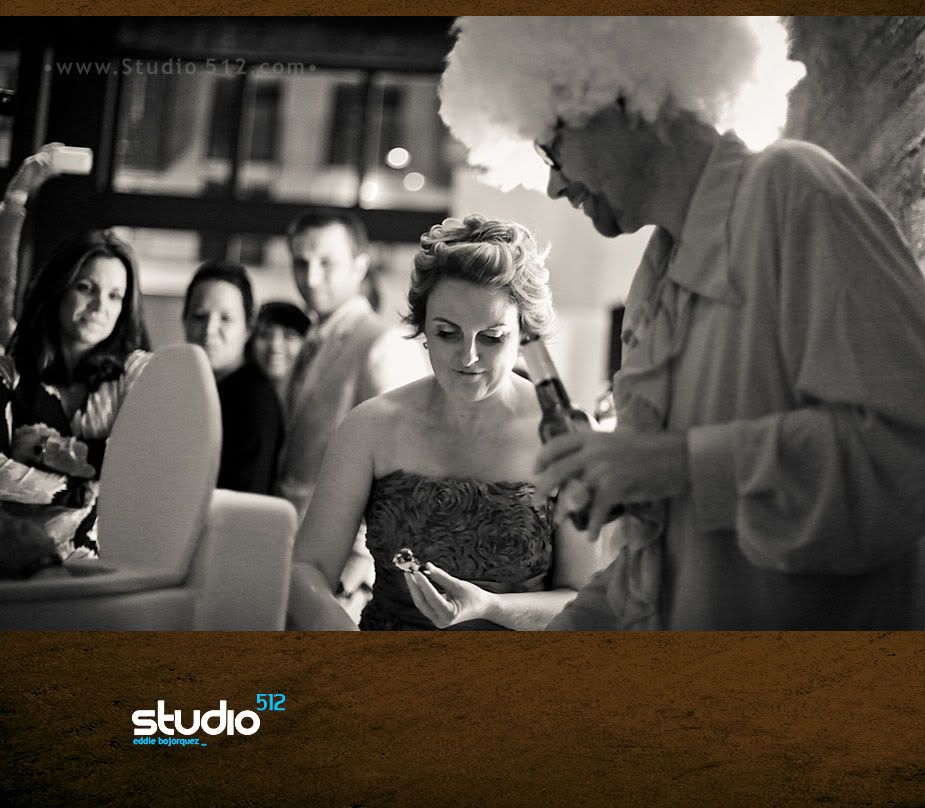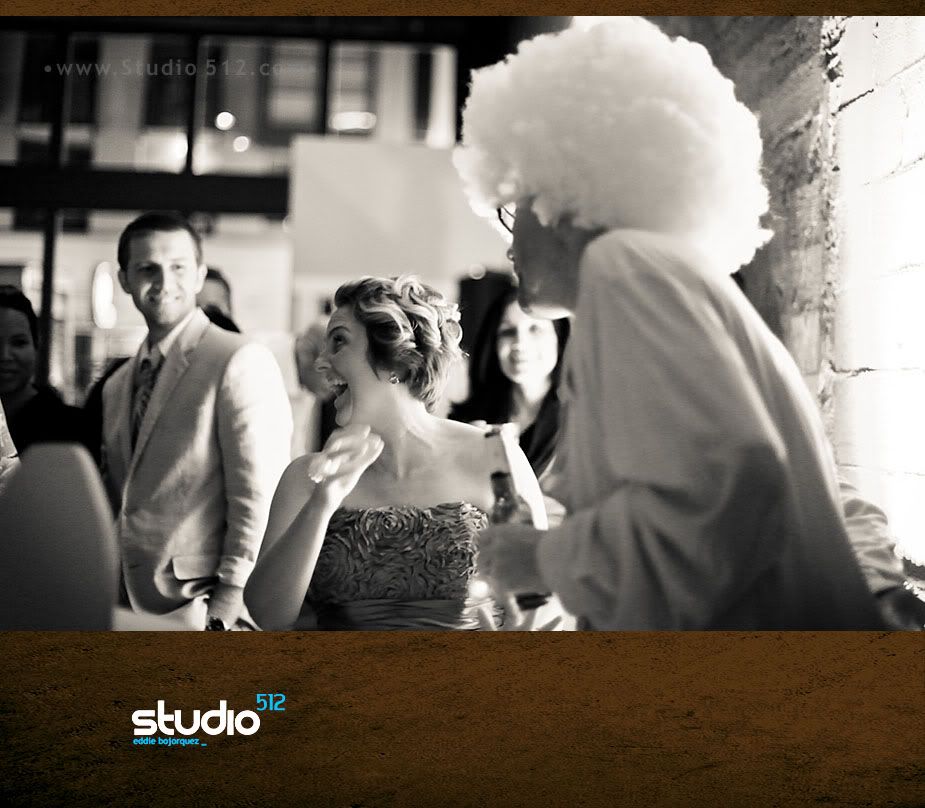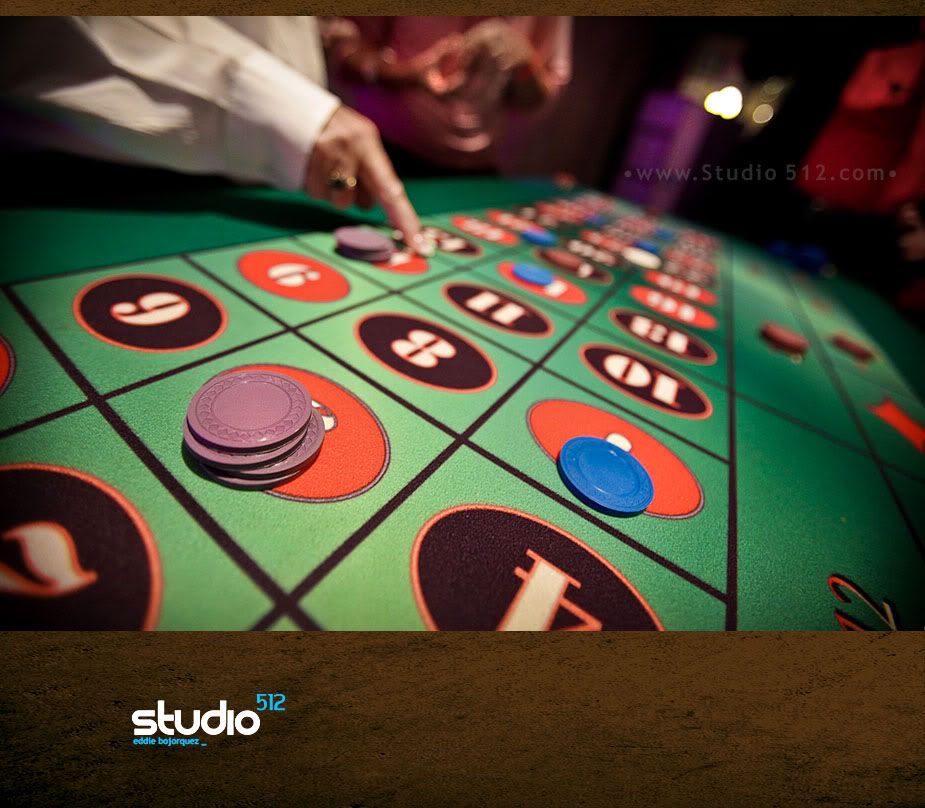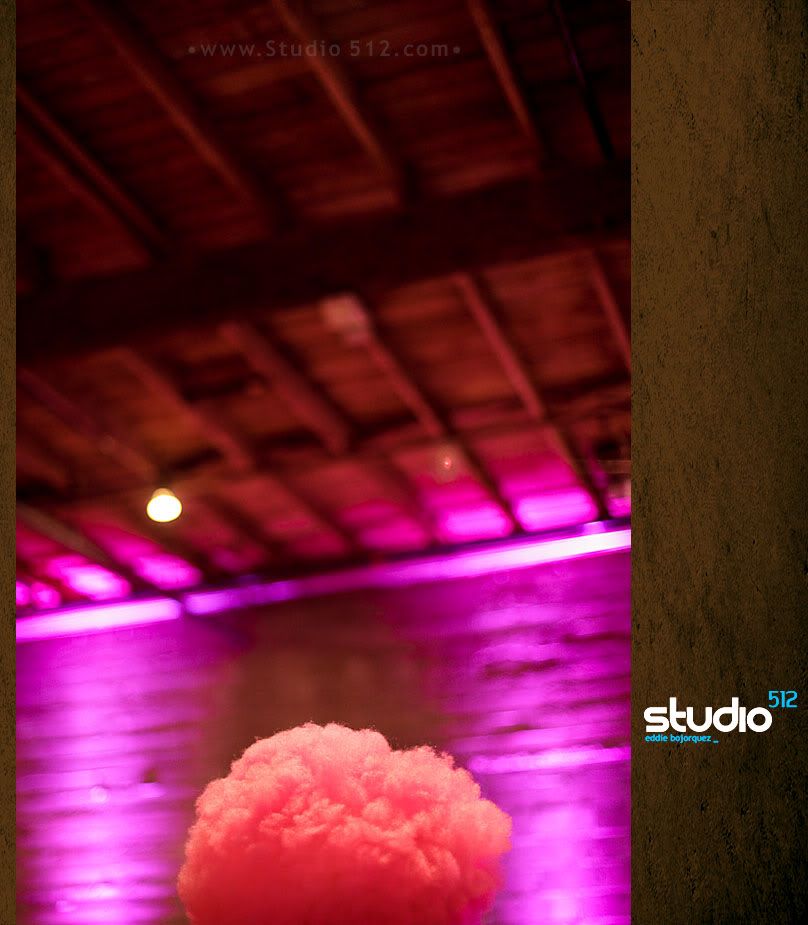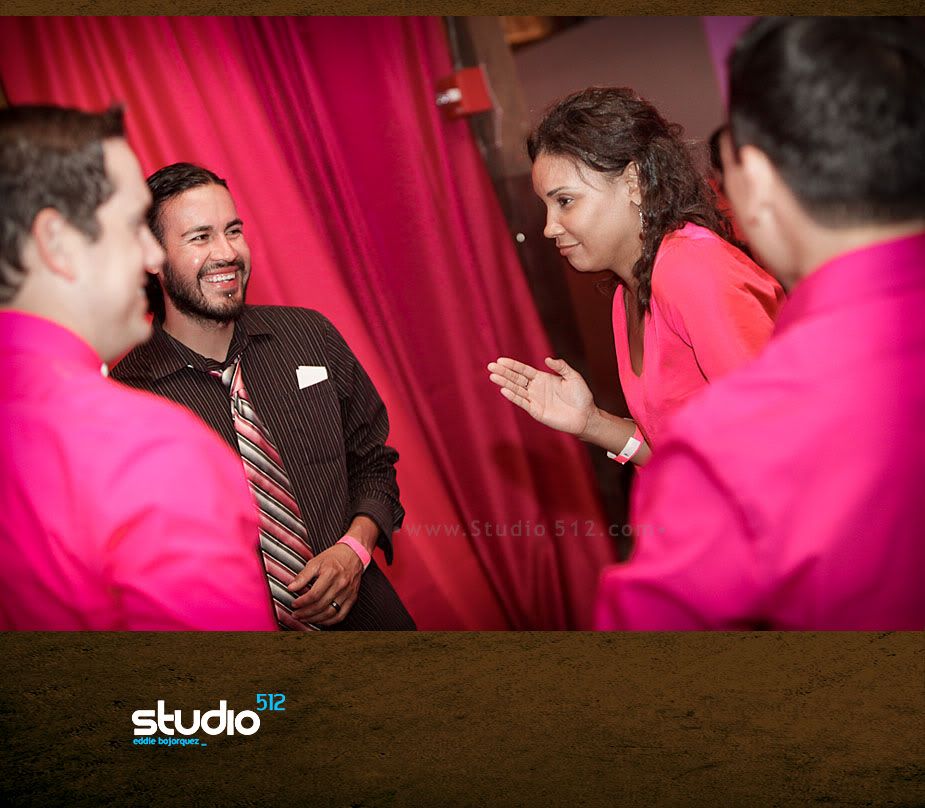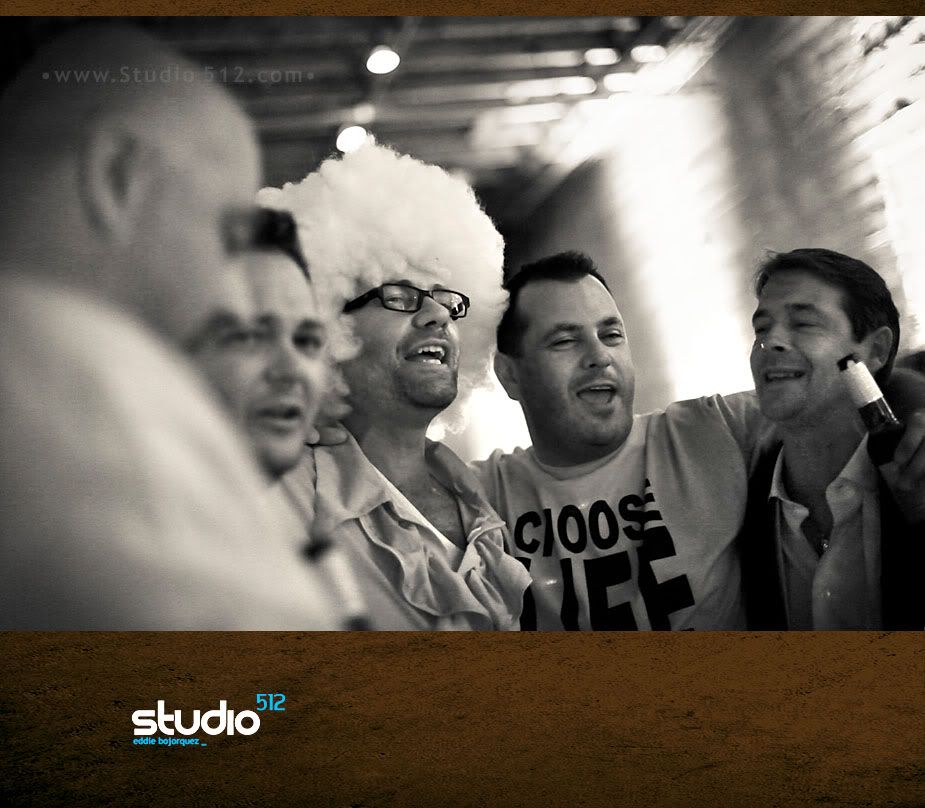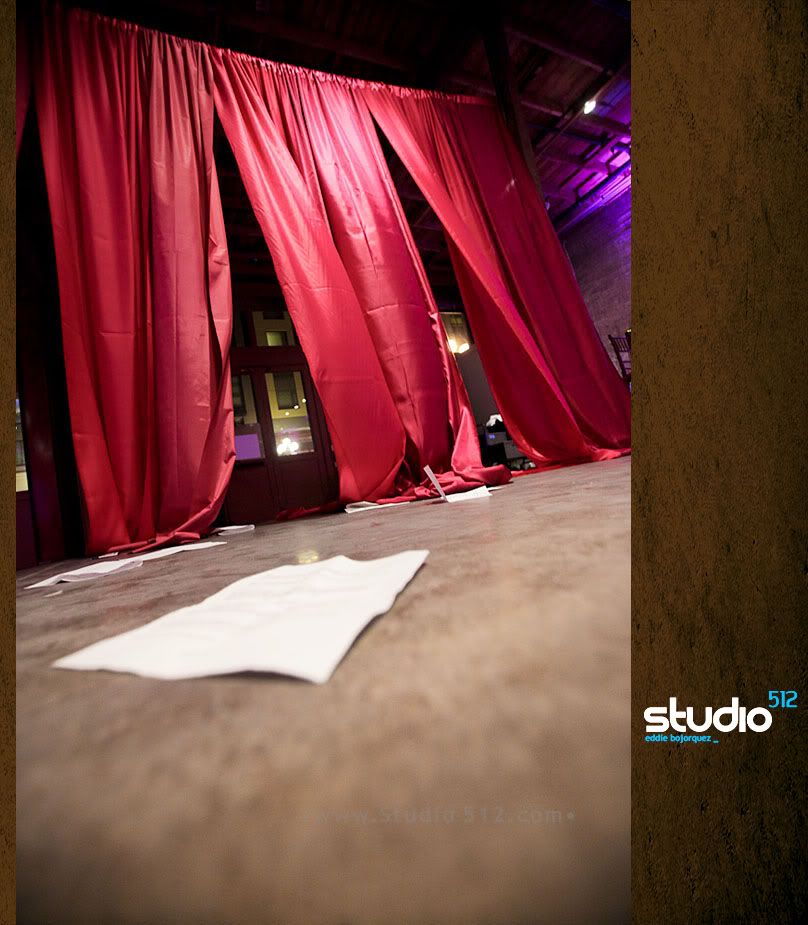 Have a great anniversary trip, you guys!

Posted by: Kellye
(my first post!)
.

| | | |
| --- | --- | --- |
| | | 12, 2011 |
| | Happy 5-12 | |
| | Thursday, May | |

Wow. It's been 9 months since I've blogged. I know, huh?!
Well, being May 12th, I couldn't think of a better reason to get back in the stride of this whole blogging bi-niss. And we're coming back with a bit of an updated look.

If you're not aware, it's an important day for us personally and professionally. I won't bore you with all the reasons why, but the most important reason is the anniversary of the day we gathered our friends and family for a party. It was to celebrate our first few hours of marriage and the many years to come. It's only been three so far, but it's been ?ber sweet, my friends. ?ver sweet, indeed.

Happy Five Twelve.... and happy anniversary, My Love!



Here's a shot from our honeymoon in Mazatl?n.

| | | |
| --- | --- | --- |
| | | 12, 2010 |
| | Charlie Charmer Bojo | |
| | Saturday, June | |

We have a saying in our house. It's really simple, but kinda says it all. It goes like this:
"Everybody loves Charlie" (said like a 3 year old from Britain)

This image was taken exactly a year ago the day we brought Charlie (originally Charmer) home from the shelter.




Even non-cat-lovers love this little dude. And as you can see, he's the friendliest kitty you'll ever meet. Hence, his goofy shelter name. His "Christian" name is Charlie and, well... everybody loves him.
© Eddie Bojorquez Photography, all rights reserved. blog by flosites